The Duchess of Cambridge spread a message of getting away from devices and back to nature at the Chelsea Flower Show.
Kate played with schoolchildren in her woodland-themed garden at the event, helping youngsters connect with the natural world.
She helped children from local London schools build miniature rafts to race down a waterfall feature, roasted marshmallows on a campfire, and also chatted to them about nature.
Speaking to teachers, Kate was heard to say: "It's really important the kids start to understand nature, and care for it, so they can protect it as well.
"With Instagram everything is so visual. It's nice to sit and feel."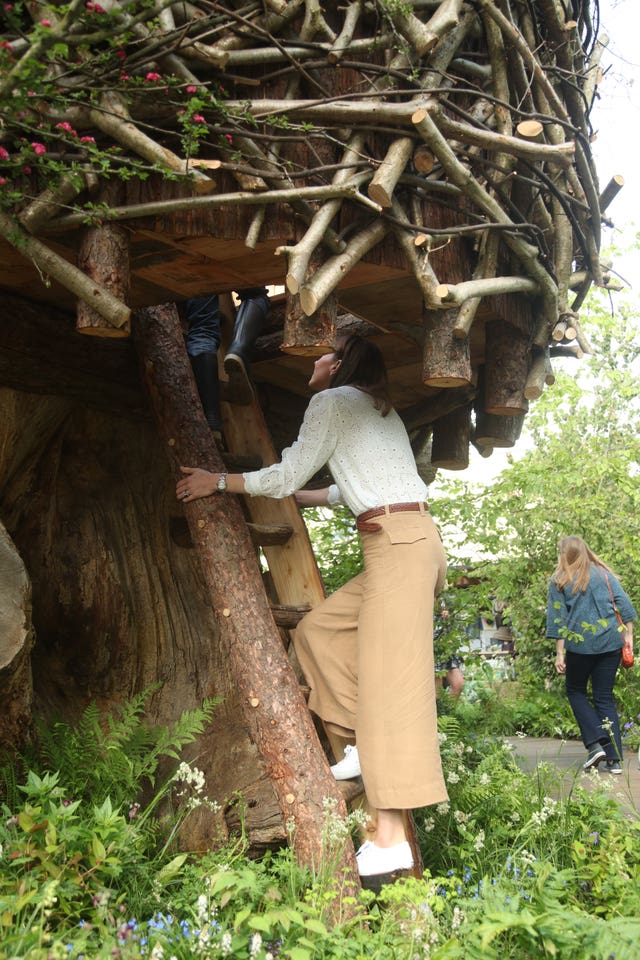 Ms Shockledge said: "She's a mum. She was talking about it from a mum's perspective: put your devices down, let's go out.
"Be relaxed with your children, let them get muddy."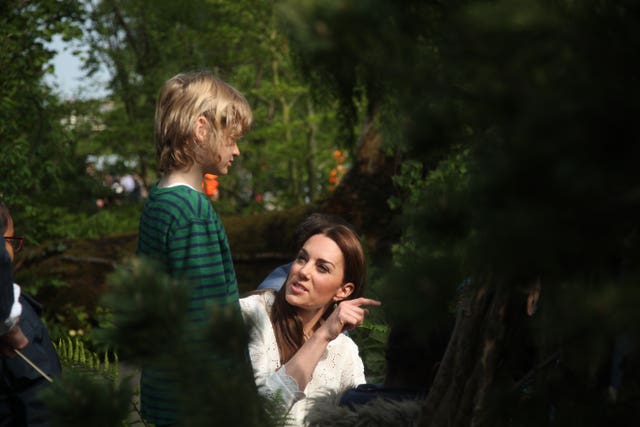 The duchess was pictured on a rope swing during a previous visit to the garden with her three children.
When she passed the swing again she told the schoolchildren: "It's so good."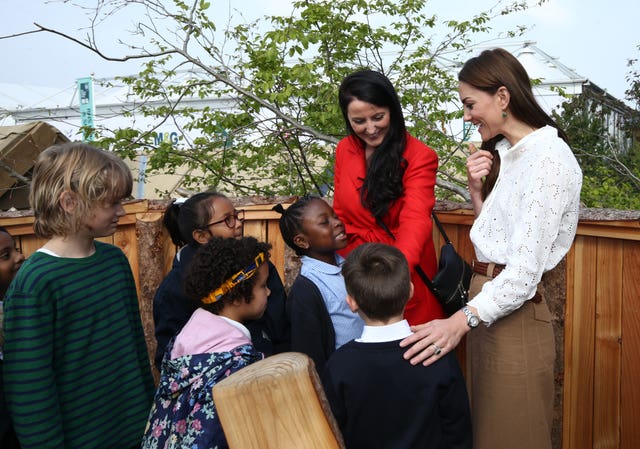 Ms Morris said: "She said children played very differently. In a way she didn't anticipate."
Ms Beale said: "Children are often sat still looking at screens. She said it was important to be multi-sensory."
As the pair laughed, the royal asked: "Are you OK? I thought I was going to do that before."
The royal finished her time in the garden by writing a note with one of her memories of enjoying the natural world. Her note read: "Boulder hopping in the Lake District."
On Sunday, Prince George, Princess Charlotte and Prince Louis spent almost an hour playing in their mother's garden, as shown in six candid images released by Kensington Palace.
A barefoot George and Charlotte are seen dangling their legs over a stream, while an excited Louis runs along a wooden path carrying a branch as the Duke of Cambridge looks on smiling.
Four-year-old Charlotte, dressed in a floral frock, and one-year-old Louis, wearing shorts and a cardigan, can be seen trying out the swing seat which Kate was photographed on in the build-up to this week's show.
She previously said she has "fond memories" of being outdoors as a child and is passing that passion on to her children.
The duchess has been at the site almost every day in the five days leading up to the opening of the event and has been closely involved in the project from the very beginning.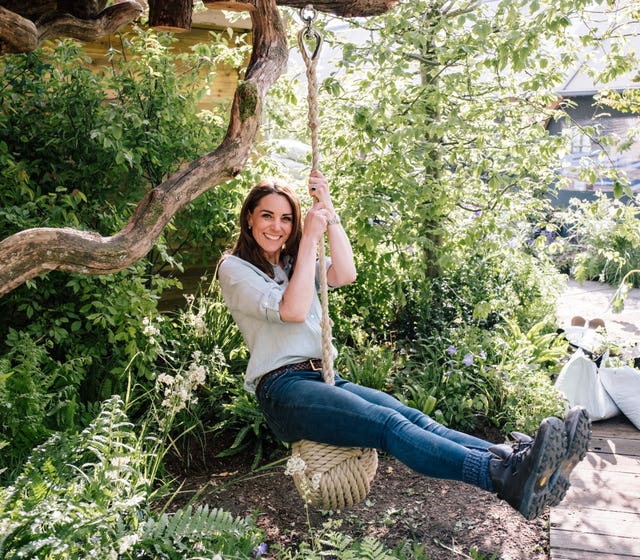 The tree house is atop a chestnut trunk, clad in stag horn oak, hazel and larch cladding that draws inspiration from a bird or animal nest.
Interaction with the natural environment will be encouraged through the garden's "multi-sensory" green and blue plant scheme.