Labour leader Jeremy Corbyn said he is determined to make youth provision a statutory duty for local authorities as he tried his hand at archery at an activity centre for teenagers.
Mr Corbyn showed a marked improvement as he was shown how to use a bow at the Sunnyvale Fishery and Outdoor Activity Centre in Hipperholme, near Halifax, West Yorkshire, on Monday.
After half-a-dozen wayward efforts, the Leader of the Opposition managed a shot in the black ring and then quit while he was ahead after landing a shot in the red.
But he did not launch on to the lake.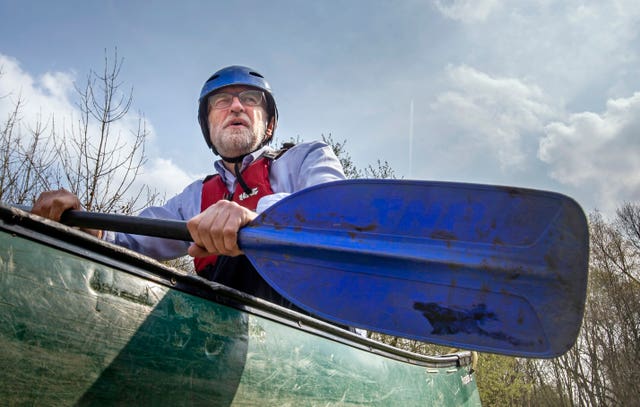 After speaking to a number of children using a climbing wall, he said: "They're all telling me how they benefit from it."
Mr Corbyn said: "This, of course, is in a background where there's been a 70% cut in youth service provision in the past nine years – £800 million taken out of a youth services.
"So we do, as a country, have to invest in young people. That means youth services, that means youth workers.
"I think we should make youth provision a statutory requirement on all local authorities and I'm determined to do that."