Children and teachers across the United Kingdom today celebrated the magic of literature as they donned costumes to mark World Book Day.
Characters from fictional favourites including Roald Dahl's Matilda and David Walliams' Gangsta Granny could be seen alongside Disney princesses and Marvel action heroes as schools marked the annual tradition, which today celebrates its 22nd birthday.
Siblings Priya Gillott, six, and Klay Gillot, four, from Scunthorpe, North Lincolnshire, dressed respectively as Mary Poppins and Elmer the Patchwork Elephant.
Teacher Kirsty Crommie, 39, of Falkirk, also joined in the fun dressed as the House With Chicken Legs by Sophie Anderson.
TV presenter Denise Van Outen's daughter Betsy went to school as Matilda.
Actress Lucy-Jo Hudson took to Instragram to share daughter Sienna Rae's take on Mary Poppins.
Hero, 10, from Yorkshire, recently became a fan of the BBC One series Call The Midwife, which is based on the Jennifer Worth memoir of the same name.
Hero opted for a costume inspired by character Sister Juliene, played by Jenny Agutter.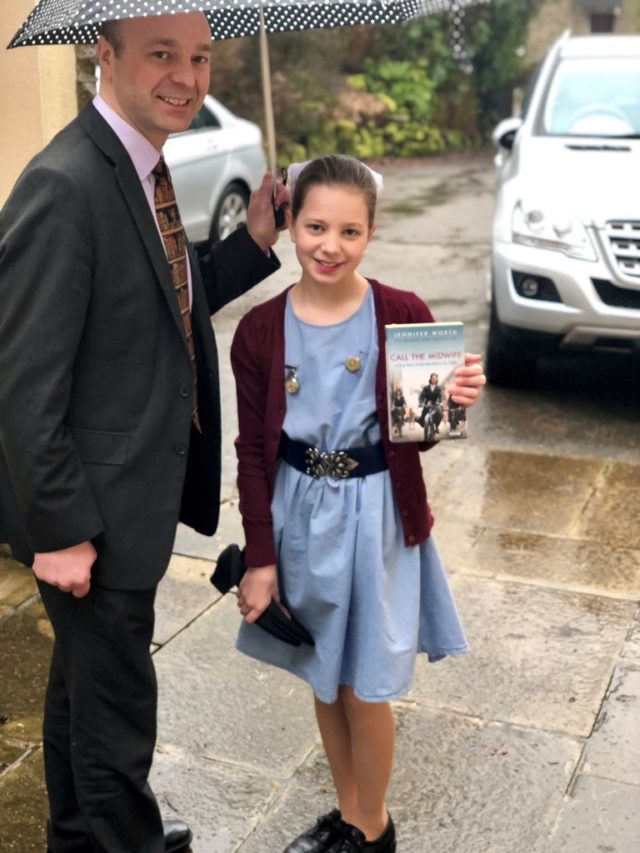 Over the course of a week, Hero and her mother collected the items together, adding last-minute touches including the trimmed lace and her great-grandmother's nursing badge and watch.
Hero said she "feels a connection today in wearing her badge and watch" on World Book Day, and knows her great-grandmother would be "very pleased" with her costume.