Britain is to provide £6.5 million in emergency aid to provide medicine and clean water to civilians caught up in Venezuela's economic collapse.
The Department for International Development (DfID) said the assistance would be used to support humanitarian agencies working in the region.
Because of the difficulties already encountered by the agencies in the face of the denials by Nicolas Maduro's regime that the country is in the grip of a humanitarian crisis, DfID said it would not be naming those involved.
Earlier this month Britain joined other leading European nations in recognising the opposition leader Juan Guaido as the country's interim president after Mr Maduro rejected demands for fresh elections.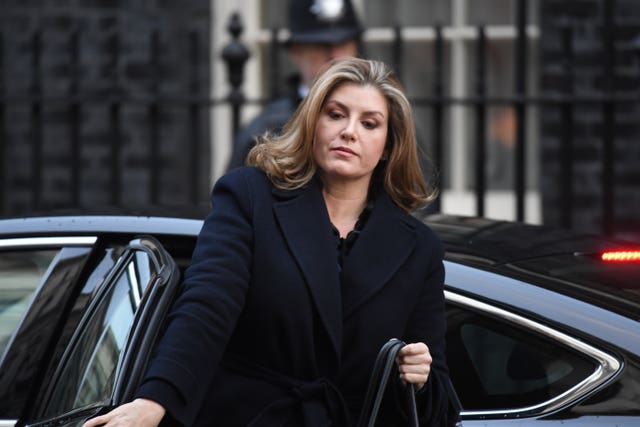 "I am deeply disturbed by the awful scenes of suffering in Venezuela as a result of the Maduro regime's reckless mismanagement, with families resorting to eating rotting food to try to survive," she said.
"UK aid will provide life-saving treatment to malnourished children, immunisations against deadly diseases and access to clean water and sanitation.
"While the UK has stepped up by providing urgent relief, all parties must immediately recognise the severity of the crisis and allow unhindered access for aid agencies."
Earlier in an interview with the BBC, Mr Maduro again insisted he would not allow humanitarian aid into Venezuela, claiming that it was being used by the US to justify an intervention.
He accused the "extreme right" administration of President Donald Trump of "warmongering" in order take over the country.
"It's a political war, of the United States empire, of the interests of the extreme right that today is governing, of the Ku Klux Klan, that rules the White House, to take over Venezuela," he said.
DfID said the UK aid money would be used to support emergency rooms and maternity wards, provide vaccines and vital nutrition for children and improve water supply and sanitation.
It would also support the provision of mobile health clinics for those forced to flee their homes while helping those who have left the country and who are at greater risk of exploitation gain access to personal documentation.