Rail passengers are braced for the first national timetable change since the chaotic introduction of new schedules in May.
Industry body the Rail Delivery Group (RDG) warned there may be "some impact on punctuality as the new timetable beds in" after its introduction on Sunday.
Similar statements were made ahead of the summer timetable change, which crippled large parts of the network in the north and south-east of England.
The RDG insists the industry is "learning lessons" from the disruption and has decided to reduce the scale of the alterations in the winter timetable.
Darren Shirley, chief executive of the Campaign for Better Transport, said: "It is vital the mistakes of last May are not repeated again this winter.
"Passengers have already had a bad year and do not deserve to endure any further problems with their journey."
Following the May timetable launch, Govia Thameslink Railway (GTR) and Northern cancelled up to 470 and 310 trains respectively each day.
Train companies, government-owned infrastructure company Network Rail and Transport Secretary Chris Grayling have all been blamed for the chaos.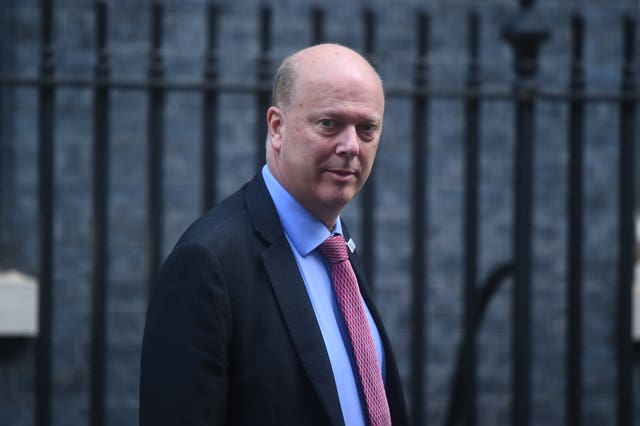 Anthony Smith, chief executive of watchdog Transport Focus, said: "This time around passengers expect the rail industry to drive a smooth set of timetable improvements.
"Passengers paid a hefty price for the catalogue of over-optimism, missed deadlines and blurred accountability that led to a summer of timetable crisis and ensuing chaos. To regain their trust, passengers need to see that lessons have been learned."
Rail timetables are changed twice a year, in May and December.
The decision to scale back Sunday's change has been controversial as it will delay the launch of some new services.
South Western Railway said it was "disappointed" it is not able to go ahead with its planned "major timetable change" which would have led to extra services and more capacity.
Judith Blake, leader of Leeds City Council, said: "Yet again, a major decision on rail services has been made without warning, without consultation with northern leaders and without a voice for passengers."
Among the improvements being introduced are 200 additional weekday services on Thameslink and Great Northern routes, and a reduced journey time between Edinburgh Waverley and Glasgow Queen Street.
RDG regional director Robert Nisbet said: "We know that people in some areas might be concerned about another timetable change, but – as the Glaister Review acknowledges – the rail industry has worked together to start learning the lessons from May.
"As with the introduction of any new timetable, there may be some pockets of disruption as people get used to new journeys and train times, so we advise people to check before travelling next week."