John McDonnell thinks the EU will be open to renegotiating a Brexit deal if Theresa May's proposal is rejected.
The shadow Chancellor said Labour would "rapidly" reopen negotiations.
He used the example of the Lisbon Treaty and said the European Commission "has seen the disarray this Government is in" and, with the deal expected to fail, will be open to exploring other options.
Mr McDonnell said: "We believe that next week, when Theresa May's deal is voted down, Parliament will have the opportunity to explore other routes.
"We've offered a route that could gain sufficient support and that does mean reopening negotiations rapidly.
"It happened with regards to the Lisbon Treaty when a couple of countries had a referendum and took a different view."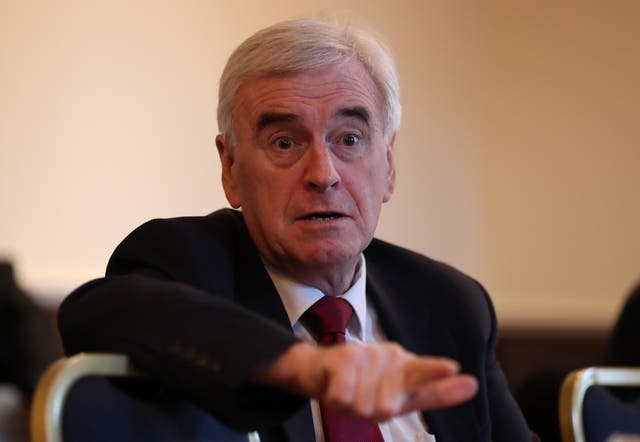 "I think the concerns that were expressed yesterday on a number of sides of the House was that the deal itself won't be voted through, it doesn't stack up economically, and as a result of that negotiations need to start very, very quickly."
He said having to extend Article 50 if the deal is rejected by MPs next week was not inevitable and Labour would aim to agree a deal before the March 29 deadline.
Mr McDonnell slapped down Unite leader Len McCluskey's warning that a second referendum would be seen as a betrayal by voters.
He argued that, if Labour's attempt to get a General Election fail and they are not able to negotiate a new deal, the public would understand the potential need for a second vote.
"I think people will recognise we would have no other option but to consider another public vote," he said.
"People respect us for doing our best to implement the spirit of the referendum result."
The Shadow Chancellor said Labour were preparing their next manifesto and  he was confident of winning a General Election "with a significant majority" but, if Labour fall short of a majority, ruled out any formal coalition and would govern as a minority government.
Pledging to deliver the "biggest transfer in wealth and power" from London to Scotland since the Second World War,  he said Labour would bring an end to austerity with an additional £70 billion of cash for Scotland over 10 years.
Mr McDonnell said: "We need Labour governments – in London and Edinburgh – to reverse the damage that has been done to Scottish jobs and industry over decades.
"As Chancellor, I will be part of a transformative government that will ensure there is a multi-billion pound investment in growing Scottish industry and jobs creation.
"After a near decade of Tory austerity, a Labour government will be fully committed to rebuilding jobs and industry in Scotland."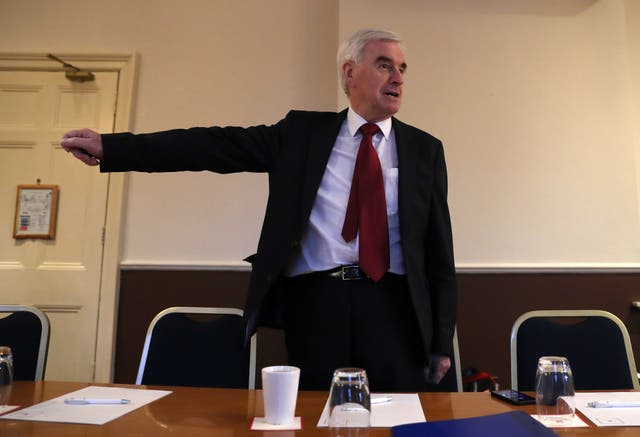 Another £40 billion would be delivered through the Barnett consequentials from Labour's Funding For The Future Budget.
SNP MSP George Adam said: "The only way we can guarantee an irreversible shift in power from London to Scotland is through independence.
"It's interventions like this that show exactly why Labour continue to languish in third place in Scottish politics and can't even beat one of the most incompetent Tory governments of all time.
"It was Labour who opposed Scotland having the powers over tax and welfare that they now demand the Scottish Government use.
"And it was Labour who offered the lowest funding settlement for the NHS, even less than the Tories, at the last election."