A man has admitted sending a barrage of threatening greetings cards to a BBC regional news presenter.
Gordon Hawthorn, 68, pleaded guilty to one charge of stalking involving serious alarm or distress to Alex Lovell, who works for BBC Points West.
The defendant, of Street, Somerset, appeared before Bristol Magistrates' Court and admitted sending the cards to Ms Lovell between January 1 2016 and March 16 this year.
Magistrates told Hawthorn his offending required a "greater punishment" and will be dealt with by a crown court judge in January.
Prosecuting, May Li told the court: "The complainant in this case is a high profile television presenter who works for BBC Points West.
"Since 2012, Ms Lovell has been receiving greetings cards addressed to her at the BBC, from an individual who signed the cards 'Gordon'.
"Initially, these were infatuated comments about Ms Lovell and they would be received frequently and on key dates, such as Christmas, Easter, Valentine's Day and her birthday."
Ms Li said the cards were addressed to the BBC at its regional centre on Whiteladies Road, Bristol, and sent with a Bristol sorting office stamp, meaning they could have been sent from anywhere across the South West.
They were usually signed "Gordon" with five crosses, one large X and four small x's around it.
The cards were always written in capitals and often had an animal pictured on the front, regularly cats.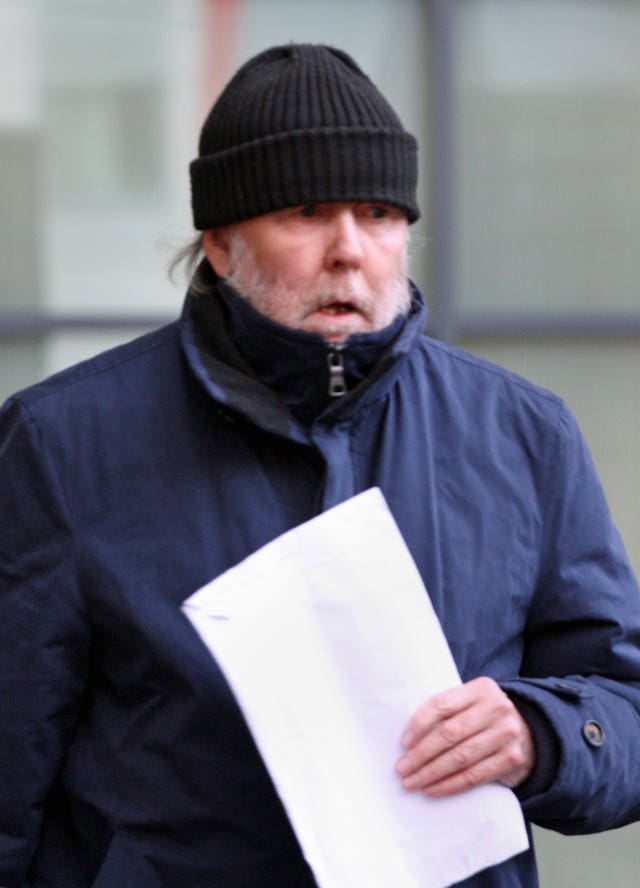 Ms Lovell and the BBC security team, who had been aware of the issue, contacted Avon and Somerset Police.
One card received on January 12 read: "Make no mistake Alex that I am going to have sex with you this year, even if it means I have to rape you."
After reporting the matter to police, Ms Lovell received further cards threatening to rape her.
These included dates on which the defendant said he would have sex with the presenter and were more "sinister and dark" than previous cards.
On November 29 last year, Ms Lovell received a card that claimed Hawthorn had previously raped other women and kept their underwear as a trophy.
Avon and Somerset Police issued a public appeal about the cards in March this year, and a woman came forward to say she had received a similar card.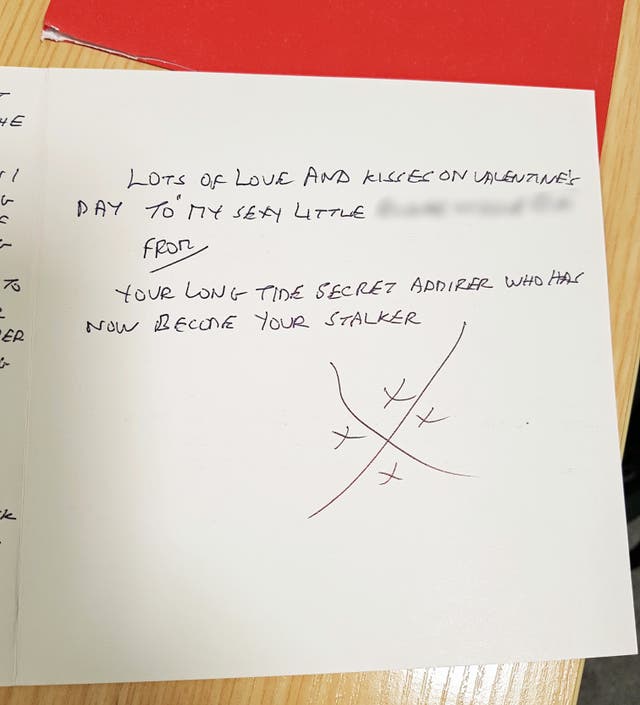 The woman had remembered telling the man where her new workplace was, which is where the card was sent to.
"Mr Hawthorn was identified as being the person responsible after DNA came back as a match with two of the cards sent," Ms Li told the court.
In a victim personal statement, Ms Lovell said the cards described how the writer knew what her hair smelled like and what she was wearing.
"In January 2016, the tone of what was in the cards changed dramatically," she said.
"I opened this one, expecting the usual filth inside only to read that he had made it a New Year's resolution to have sex with me.
"I felt like I had been punched in the stomach."
Every car parked outside the home she shares with her husband was seen as a potential threat, and they increased their security.
The court heard Ms Lovell suffered panic attacks last summer due to the stress caused by Hawthorn's cards.
"I have come to realise I may never be able to forget those two years of fear," her statement said.
Ms Li said Hawthorn's offending caused "serious distress" to Ms Lovell and said he faced between one to four years in prison.
Speaking after the case, Ms Lovell said she had found "great comfort" by using an app called HollieGuard, developed by the Hollie Gazzard Trust.
Miss Gazzard, 20, was murdered by her ex-partner in the hairdressers where she worked in Gloucester in 2014.
Detective Constable Patrick Prescott, of Avon and Somerset Police, described the messages sent to Ms Lovell as "graphic and frightening".
He said police worked with a criminal profiler at the National Crime Agency to examine and risk assess Hawthorn's behaviour, and developed a full profile of his DNA.
"The breakthrough came when we launched a nationwide media appeal in which we released images of the cards and some of the distinctive hallmarks of the offender, resulting in a member of the public calling in with crucial information," he said.
"Gordon Hawthorn was subsequently arrested and in interview said the cards and their content stemmed from an escalating obsession.
"He said he would never have acted on the threats he made – but the victim could not have known this."
He praised Ms Lovell's bravery and said it had taken courage to report the cards.
Ms Lovell hosted Brainteaser on Channel Five in 2002 after working on a live shopping channel.
She has been presenting on BBC Points West since 2005.