The world's oldest alcoholic drink is making a comeback, according to the charity English Heritage which is now selling a bottle of mead every 10 minutes.
The heritage charity, which cares for more than 400 historic buildings, monuments and sites and says it is the UK's largest retailer of the ancient drink, has seen sales increase by an average of 10% a year for the past three years.
Mead, which is created by fermenting honey with water and sometimes fruits and spices, dates back thousands of years and was once thought to be the drink of the gods, falling from the heavens as dew and then gathered by bees.
It was the drink of choice for Vikings, while newlyweds were presented with mead to enjoy during what we now call their "honeymoon", English Heritage said.
To mark the rising popularity of mead, English Heritage will be providing free samples to try at its sites this winter.
It has also collaborated with The Vanguard cocktail bar and meadery in Birmingham to create three new mead cocktails, Honeyed Gin Old Fashioned, Monks' Fizz and Ye Olde Hot Tod.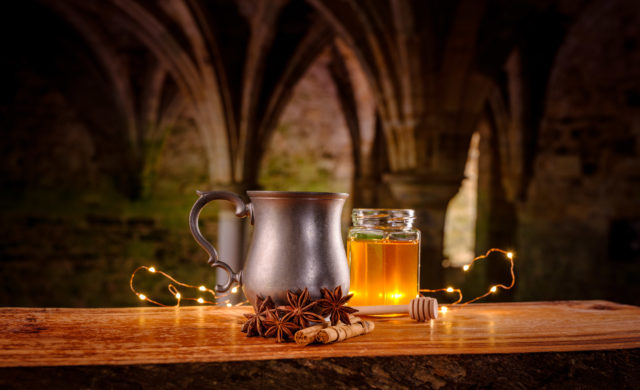 "New research into English Heritage's collections from Wroxeter and Hadrian's Wall shows that mead was being made in the Roman period in Britain. Once wine started being imported honey was also used to make mulsum, a popular sweetened wine drink.
"We've also found evidence of mead being produced and stored at Tintagel Castle, Cornwall, in the 5th and 6th centuries AD for use in great feasting events.
"It's wonderful that this very old drink is now being discovered by a whole new generation."
Samuel Boulton, managing director at The Vanguard, added: "With the success of Game Of Thrones, as well as the rise in popularity of experimental cocktails, you could definitely call mead the new up and coming drink and our customers really enjoy that historical throwback with the modern twist."