Studying maths at Oxford is the course and institution combination that gives women graduates the greatest earnings return.
For men the top pairing is an economics degree at the University of Bristol, with them seeing an average return of more than three times as much.
A report, commissioned by the Department for Education (DfE), suggests graduating from university increases average earnings at age 29 by 28% for women and 8% for men.
Women who study maths at Oxford are likely to see a return almost four times greater (270%) than those who do not graduate.
Studying an economics degree at the University of Bristol would see a return of 179% for men, the research suggests.
The combination with the worst return for men is studying philosophy at the University of Sussex (-73%), and for women it is computing at the University of Westminster (-66%).
Overall the university offering the greatest returns for both men and women is the London School of Economics with 99% and 62% respectively.
According to the data, the institution with the worst returns for women is the University of Bolton at -10%, and for men it is Leeds City at -22%.
The report indicates that decisions about what and where to study are potentially more important than choosing whether to attend higher education.
Conducted by the Institute for Fiscal Studies (IFS), it reveals the same course will not result in the same earnings potential, with the outcome depending on where it was studied.
According to the data, every subject for men, and most subjects for women, have at least one institution that offers a negative return, and one with a positive return.
For women there were no subjects that reduced early career earnings on average.
Studying medicine and economics at higher education increases the average earnings of a man by 24% and 33% respectively, and by 75% and 61% respectively for women.
While being enrolled on a creative arts course provides the lowest earnings return for both men and women at -14% and 9%.
However the research looks at PAYE earnings and does not consider self-employed graduates.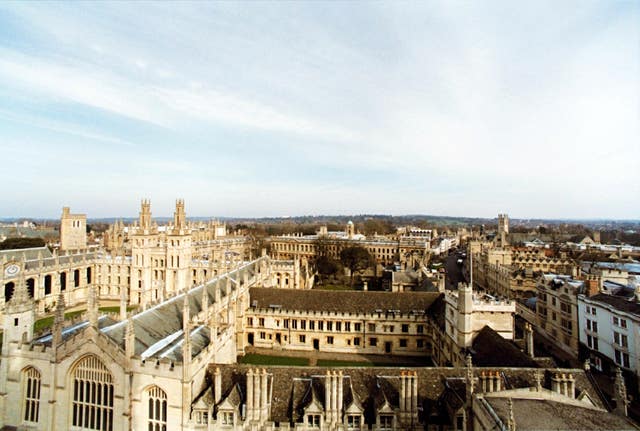 Longitudinal Education Outcomes (LEO) are used to provide estimates of the relative earnings and employment returns to different degrees, looking at nearly 1,400 courses.
The data only looks at earnings up to the age of 29 and does not account for changes later on such as career breaks for families.
Universities minister Sam Gyimah said: "This data is incredibly powerful in terms of showing us what is actually going on in terms of courses, institutions and the financial return.
"It is also clear from the analysis that there are a clutch of courses at certain universities which are not delivering the financial outcomes for students.
"Where this leads to is to have a relentless focus on quality, and that is something that the Office for Students has a significant role to play in."
Chris Belfield, co-author of the report and a research economist at IFS, said: "The share of young people going to university has increased rapidly in recent years, leading to more people with lower prior attainment and without science or maths A-levels attending higher education.
"This has led to particular interest in the returns for this group of students.
"We find that going to HE has only a small impact on the early-career earnings of men in this group.
"This is because they are more likely to take lower-return subjects and attend less prestigious institutions, and even when they study the same subject or attend the same institution, they appear to benefit less than their higher prior attainment peers.
"However, there are options for these students that do yield good positive returns: computer science and business degrees, for example, accept large numbers of lower prior attainment students, and have a big positive impact on their early-career earnings."