A new £1 million visitor centre telling the story of the "cultural icon" Tennent's Lager has opened in Glasgow.
Actor and Tennent's fan Martin Compston was first in line to be shown round the Wellpark Brewery site in the east end of Glasgow.
Brewery bosses believe the new centre will become a popular destination for beer lovers and tourism leaders hope it will help Glasgow meet its goal of attracting one million extra visitors a year by 2023.
The centre features tasting, new and old artwork as well as Tennent's artefacts including a 150-year-old bottle of stout brewed in Wellpark and discovered in a shipwreck off Australia.
Line of Duty star Compston took a break from filming the fifth season of the police drama to attend the launch of the Tennent's Visitor Centre.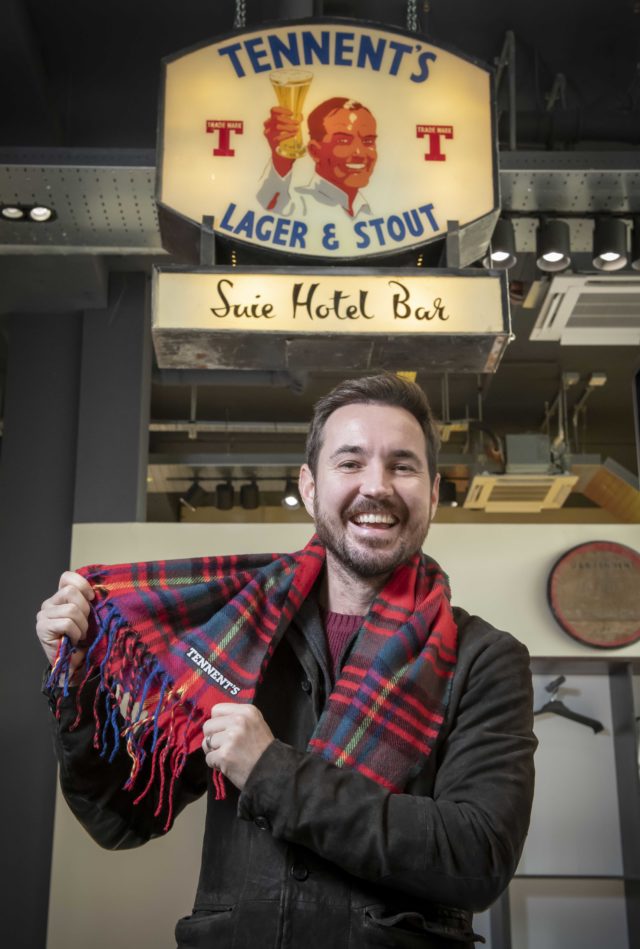 "Obviously, I know my way around a pint of Tennent's very well, but I was blown away by the history of the whole thing – the connections to Robert Burns and Bonnie Prince Charlie and some incredible photos going back through the years.
"It's going to be a great attraction for the east end of Glasgow, but something like Tennent's, it's more than a beer; it's part of our culture and our heritage.
"It deserves something at this sort of scale and it was an honour to be invited to be the first person to check it out."
Alan McGarrie, group brand director for Tennent's Lager, added: "It was a privilege to have Martin into Wellpark to be the first person to experience the new visitor centre. We know he enjoys a Tennent's and we were excited to showcase it to a real fan of the brand.
"It has been an incredible transformation, watching the space develop into a truly immersive experience that showcases the brewery, the beer and the brand.
"The Tennent's Story is going to take people behind the scenes like never before, and we can't wait to open the doors to fans from today."