A puppy detained by police after biting an officer has been returned to its owners, who had accused the force of handling the case in a "draconian" way.
Bungle, a chow chow, was seized by Northamptonshire Police after it was assessed the dog "potentially endangered road users" when he was spotted loose in the road.
A police officer sustained minor injuries after being bitten on the hand and arm during the incident in Towcester, Northamptonshire, on November 17 and is now "recovering well".
On Thursday evening, Northamptonshire Police said a specialist dog handler had met with the family and the owners had agreed to a voluntary control order (VCO).
Chief Superintendent Chris Hillery defended police handling of the case, saying the decision to detain the dog had been taken "in the context of some very real and serious cases involving dog bites that have resulted in serious life-changing injuries and even death locally and nationally".
The Sun had reported that owners David and Susan Hayes appointed lawyers to fight for Bungle's release.
They told the newspaper: "We feel hugely comforted that it is not just us that feels the outcome of this accident is grossly draconian and disproportionate."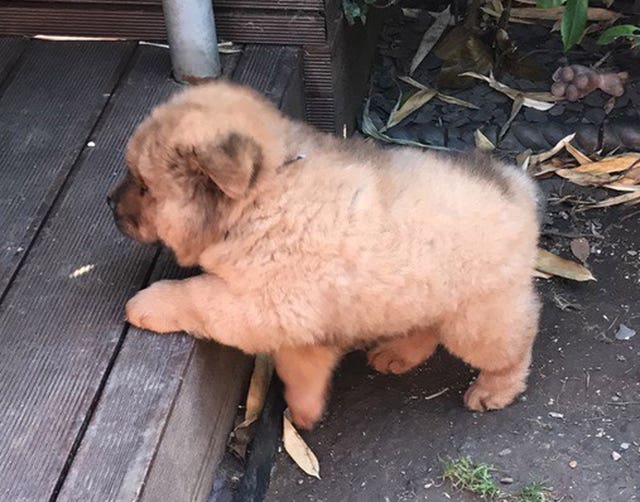 He said: "We understand that the actions taken on this occasion have generated significant public opinion on the proportionality of the officers' actions.
"To be absolutely clear, I fully support the officers' actions in this case, the dog was unattended in a live carriageway and was aggressive to those present, resulting in the officer being bitten and receiving injuries that required hospital attention."
He went on: "The potential risk posed by the dog at that time is not diminished by its age or that it was frightened.
"Having already bitten the officer twice, causing puncture wounds and bruising, it would have been negligent to release a dog displaying such obvious aggression, regardless of the cause, without first ensuring both the dog's and the wider public's safety."
The force reminded owners of their responsibility to ensure their pets are under control and do not present a danger to the wider public at any time.