A veteran Labour MP claims society is reluctant to convict young men of "date rape" and has called for a major review of the jury system for rape cases.
Ann Coffey said rape myths and stereotypes were dominant in society, including views that "women invite rape by what they wear" or "real rapes are done by strangers in alleyways".
She said juries took these views into court and also lacked understanding about consent in date or acquaintance rape cases, leading to falling conviction rates.
"A perfect storm" was brewing as a result, Ms Coffey said, in which prosecutors were reluctant to pursue cases and police were reluctant to lay charges.
"The result of this is that victims will stop coming forward and justice in the criminal justice system will be denied to young women," she said in a House of Commons motion on Wednesday.
"The danger is we will be thrown back to the dark days, where victims of abuse were silenced and dared not speak out."
Ms Coffey, the Member for Stockport since 1992, called for an "urgent independent inquiry" into the use of juries in rape cases in the UK in a bid to "forge a better public understanding of rape myths".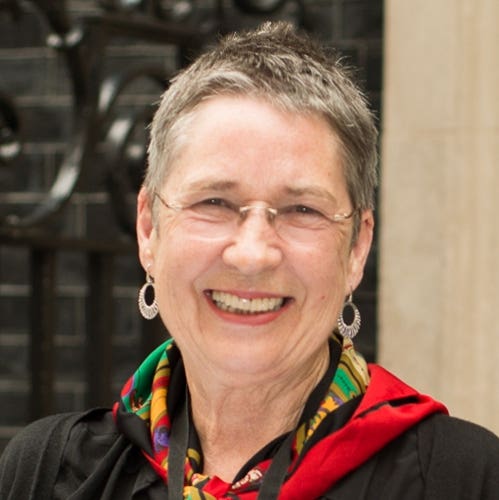 "Ministers need to take strong action, including I believe a fundamental review of the whole system," she said.
Myths existed around the way rape victims were expected to behave after an assault, while some believe flirting on a date indicates consent, Ms Coffey said.
"Juries take these attitudes into the courtroom with them, and defence lawyers play up these myths in an attempt to rubbish the witness," she said.
Ms Coffey's motion came after she made a request for statistics from the Crown Prosecution Service regarding rape cases.
She said the number of men charged with rape in England and Wales had fallen to its lowest level in a decade, but police reports had risen in recent years.
Less than a third (32%) of prosecutions brought against men aged 18 to 24 in England and Wales resulted in a conviction in 2017/18, the figures showed.
By comparison, successful prosecutions against men aged 25 to 59 were significantly higher at 46%.
Ms Coffey noted the German and French court systems had a collaborative model for rape cases, with judges deciding cases with citizens.
In reply Lucy Frazer, Under-Secretary of State for Justice, thanked Ms Coffey for her motion, saying she was right to ask the questions she asked.
She said: "This debate is an important one, because we need to look into these issues to ensure that when reports of rape are made they are taken seriously.
"As jurors are picked from society as a whole, it is quite possible that rape myths do sometimes have an impact on jury decision making.
"But more research is needed to firmly establish this link. For that reason I ask for the House's patience."