A no-deal Brexit could be hugely expensive to Wales because of potential disruption to sea links with Ireland, Welsh First Minister Carwyn Jones has warned.
And Taoiseach Leo Varadkar warned that Irish freight heading for the continent may have to switch to sea routes to French, Dutch and Belgian ports rather than taking the quicker "land-bridge" via Britain to Calais.
The impact of Brexit on trade was high on the agenda at the British-Irish Council summit on the Isle of Man, with the UK's de facto deputy prime minister David Lidington noting that East-West commerce across the Irish Sea was economically far more important than the more high-profile North-South movements between Northern Ireland and the Republic.
Mr Jones said that 70% of trade between Great Britain and Ireland passed through Welsh ports like Holyhead.
"The last thing I would like to see is a hard border between Ireland and Wales," he said at a press conference at the conclusion of the summit.
"If there is extra bureaucracy, extra checks at Welsh ports, that will have an effect on the ports themselves and the road infrastructure leading into the ports, both of which are devolved.
"We run the ports and the roads.
"There is a danger, if we have a hard Brexit with no deal, that we end up having to pay a huge amount of money on the port and on the roads in order to accommodate the traffic that would be delayed there as a result of an imposition of extra controls."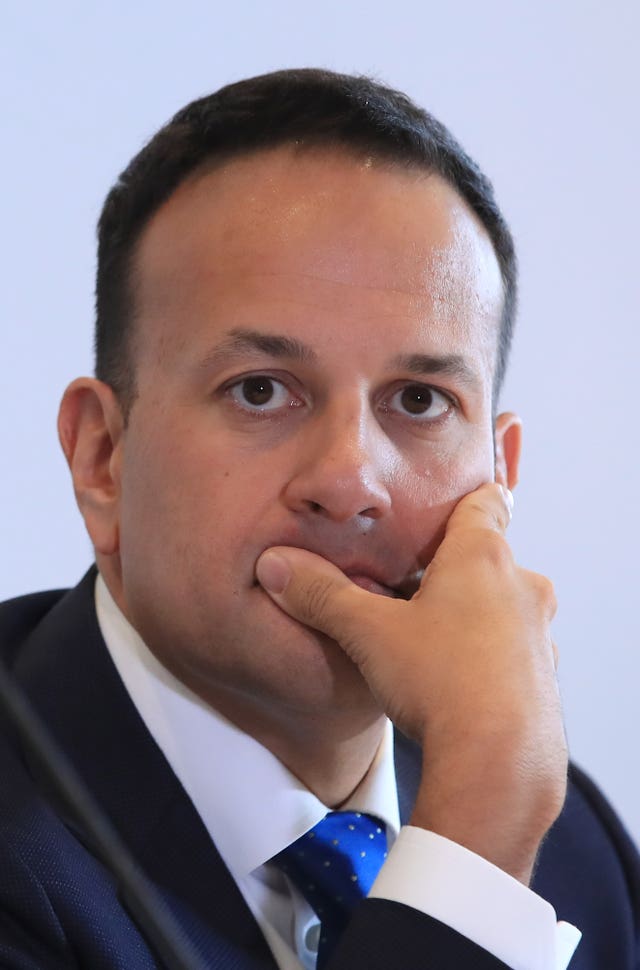 A "huge" amount of Ireland's trade with continental Europe passes through Welsh ports and across Britain on its way to Calais, while much of Northern Ireland's trade with the British mainland goes via Dublin port, he said.
Alternative routes existed by boat to Rotterdam, Antwerp and French ports but were "much slower", he said.
"My objective when it comes to trade is to do everything we can to avoid the emergence of any new borders among any of us," said Mr Varadkar.
"That's what the European Union gave us, border-free trade between Britain and Ireland and all the EU.
"The fact that Brexit is happening makes that difficult to replicate, but our objective as an Irish Government is to do that to the extent that we can, in order to allow people to travel freely as they have done for so long now, but also to allow trade to function as it does now."
Mr Lidington said that while trade across the Irish border had "massive political and symbolic significance", the routes over the Irish Sea were more economically important.
"It is in the interests of everybody within these islands that we get both an agreement on the withdrawal deal which gives the certainty of the implementation period and at the same time a declaration about a future partnership where the EU27 and the UK accept and work towards the objective of frictionless trade between our respective jurisdictions," he said.
"That is the thing that will work best for businesses, living standards, prosperity in every part of the island of Ireland, every part of the United Kingdom and the Crown Dependencies as well."
Mr Jones said that automotive business Schaeffler had made clear that uncertainty due to Brexit was a key factor in its decision to close a plant in Llanelli with the loss of 220 jobs.
"We all understand that business needs certainty more than anything else and I hope over the next few weeks we will get that certainty, so businesses feel they are now operating in a situation where they can see the future," he said.
"At the moment, it is very difficult for them. Since the summer, they have become concerned that there might be a no deal and as a result of that they have started taking decisions that are not good decisions as far as we are concerned. Schaeffler is an example of that."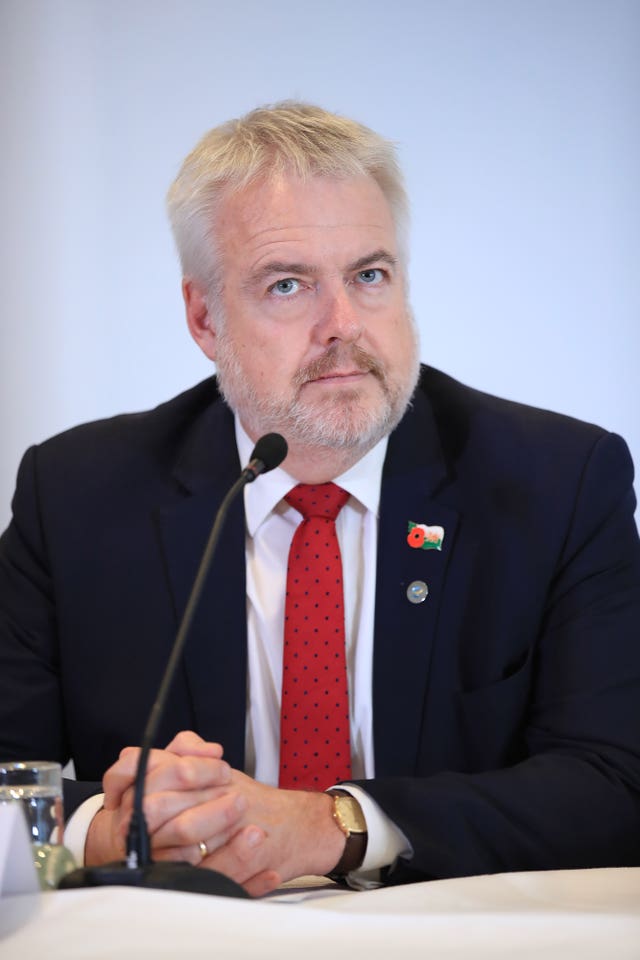 But Mr Lidington played down the significance of Brexit to Schaeffler's decision: "Different companies at different times find that market conditions are affecting them.
"A number of automotive companies at the moment are finding that sales and demand in the market is not what they had expected it to be."
He added: "In the last year, we were still attracting more third-country inward investment in the UK than any other member state of the EU. The track record shows our attractiveness as a destination for third-country investment remains very powerful indeed.
"I'm absolutely convinced that one of the benefits of a successful outcome to the current negotiations would be a reinforcement of that position."
Also attending the twice-yearly summit were Scottish First Minister Nicola Sturgeon, Northern Ireland Secretary Karen Bradley and representatives of the governments of Guernsey, Jersey and the Isle of Man