Parliament marked the centenary of the end of the First World War with a special service of remembrance.
Many MPs and Peers walked across the road from the Palace of Westminster to St Margaret's Church, just as their predecessors had done on the first day of peace in 1918.
Prime Minister Theresa May and Labour leader Jeremy Corbyn sat next to each other for the service in the 12th Century church which nestles in the shadow of Westminster Abbey.
Commons Speaker John Bercow was among those who addressed the congregation as he read out the words then prime minister Lloyd George had said on November 11, 1918, as he called on fellow Parliamentarians to join him for a service at St Margaret's.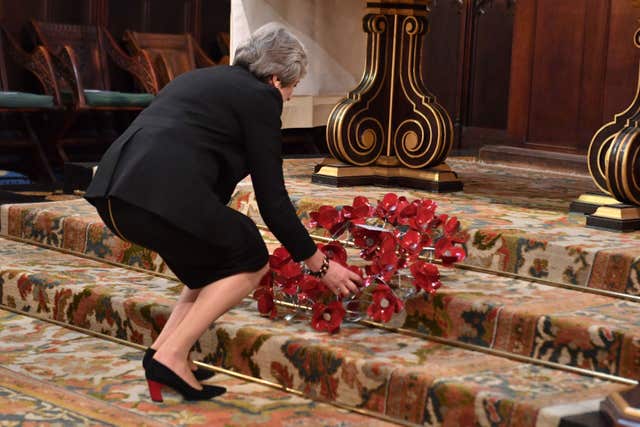 As the final notes of a haunting rendition of The Last Post dissolved away, silence fell upon the church as MPs and Peers remembered the war dead, including, Parliamentarians, and parliamentary officers and staff.
The First World War saw 264 MPs serving in the forces, with 22 being killed. In the Lords, 323 Peers went to war, with 24 dying in the conflict.
Mrs May touched a wreath that had been placed on the steps of the alter, and at one point in the service knelt.
The Labour leader laid his own wreath, and the service ended with the singing of the national anthem.