A British sailor who reported his new wife missing from their sinking catamaran off the coast of Cuba has pleaded guilty to her manslaughter.
Lewis Bennett, of Poole in Dorset, admitted a charge of involuntary manslaughter at a change of plea hearing in Miami, Florida, on Monday, following the death of Isabella Hellmann in 2017.
Bennett entered the plea after US prosecutors reduced a charge of murder for the 41-year-old to one of unlawful killing without malice.
Attorney Fajardo Orshan said: "Although nothing can ever erase the pain and suffering caused by Lewis Bennett's criminal acts, the US Attorney's Office and our law enforcement partners hope that the defendant's admission of guilt is a step toward justice for the victim, Ms Isabella Hellmann, and her family.
"The federal government remains committed to the safety and security of our US citizens, whether they are at home in South Florida or travelling on the high seas."
The couple – who married three months earlier – started their expedition in St Maarten in April 2017, before sailing the catamaran Surf Into Summer to Puerto Rico and Cuba. They then left for their home in Delray Beach, Florida.
According to court documents, experienced sailor Bennett was awoken on May 15 2017 when he heard a loud noise while resting in their cabin.
He said he climbed to the exterior of the boat and observed that the sails and rigging were loose, the helm of the vessel was unmanned, and his wife – who had limited emergency sailing procedure knowledge – was not there.
Bennett said he could not recall whether he called out for his wife, he did not deploy flares to illuminate the area in order to look for Ms Hellmann or to signal his position in the open water.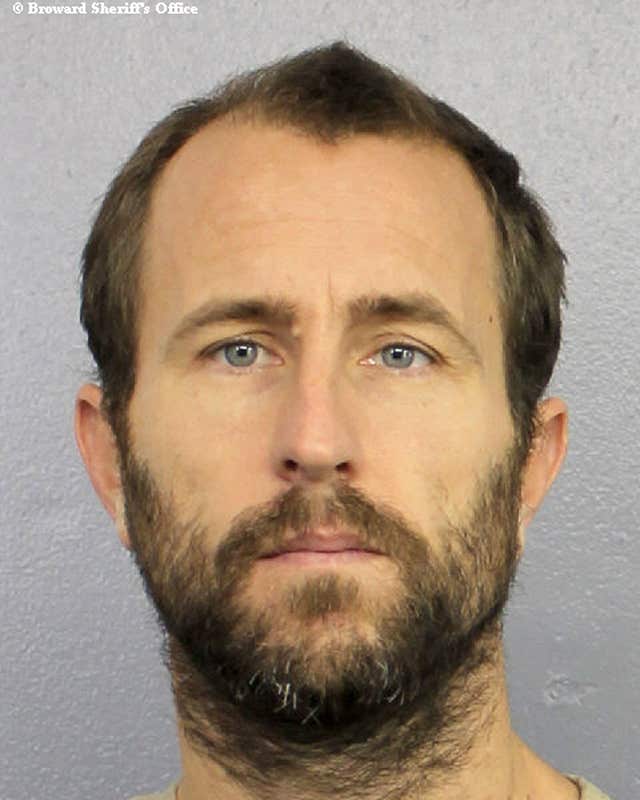 He later abandoned the 37ft vessel and boarded the life raft. Expert testimony found the vessel had been deliberately sunk by allowing water into the hull.
It was not until Bennett boarded the life raft that he called for help and reported his wife missing, approximately 45 minutes after he woke up in the cabin.  
Ms Hellmann's body has never been found.
Prosecutors initially alleged he murdered her and deliberately scuttled the vessel to end his "marital strife", thus inheriting her apartment where they lived in Delray Beach and the contents of her bank account.
Investigators also discovered that Bennett was smuggling rare coins during his rescue, which they alleged could have been a further motive to kill her.
Bennett had reported the coins, worth nearly £30,000, as being stolen from a former employer in St Maarten a year earlier.
He admitted transporting the coins and is currently serving a seven-month jail sentence.
Bennett faces a maximum eight-year prison term when he is sentenced next year.