Theresa May namechecked the NHS more than Brexit in her conference speech, and did not utter the word Chequers once.
The Prime Minister referred to the National Health Service 14 times, compared with 11 direct mentions of Brexit.
And though she talked about her preferred terms for leaving the European Union, she decided not to refer to the proposals by name, dodging the word "Chequers" entirely.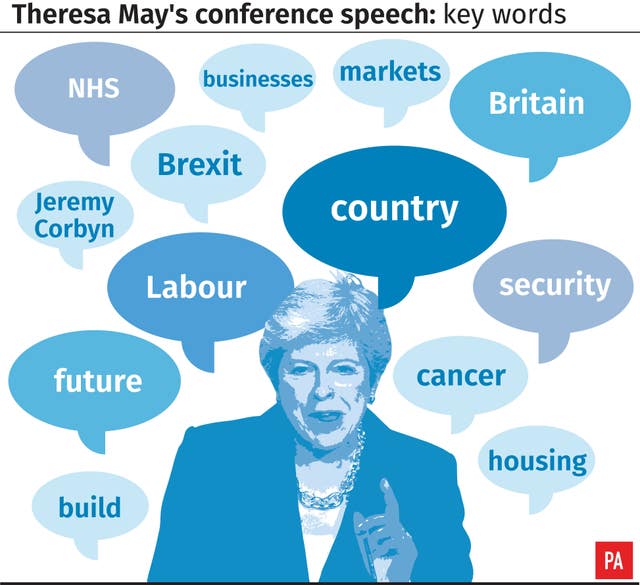 Labour party leader Jeremy Corbyn also referred to the "Chequers plan" during his conference speech last week.
Mrs May waited to talk about Brexit until she was almost half-an-hour into her speech.
Mr Corbyn had waited even longer, holding off referring to Brexit for almost 40 minutes.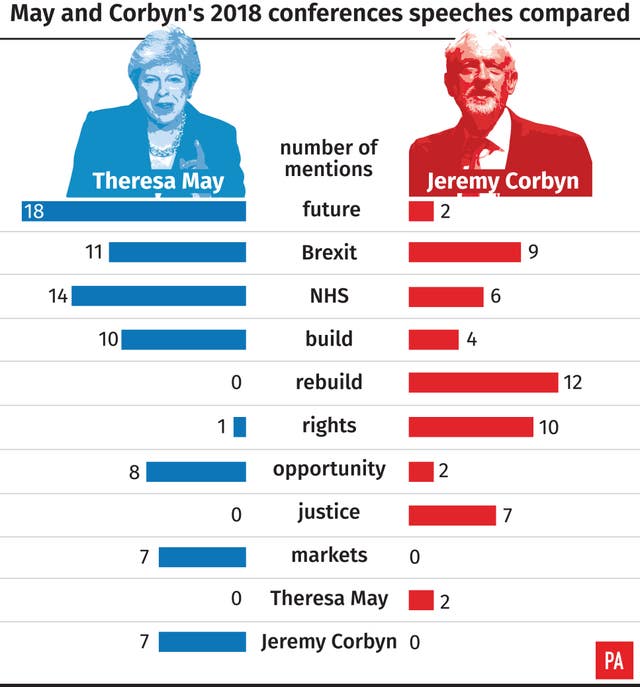 But while Mrs May made 10 mentions of the word "build", she did not mention "rebuild" once, unlike Mr Corbyn who said it 12 times.
Other words that cropped up more regularly in the Labour leader's speech included "rights" (10 mentions compared to one by Mrs May), "childcare" (eight compared to one), and "investment" (10 mentions compared to three).
Mr Corbyn mentioned Theresa May by name just twice during his speech.
The Prime Minister returned the favour by namechecking her opponent seven times.