Aston Martin has priced its stock market flotation at £19 a share, giving the luxury carmaker a valuation of £4.33 billion.
The listing will see investors Investindustrial, Adeem Investments, Primewagon and senior management bank more than £1 billion between them as the firm floats 25% on the London Stock Exchange.
It comes after Aston Martin cut the top end of its initial public offering price range earlier this week, meaning the company looks set to be kept out of the FTSE 100.
The firm narrowed the range of its IPO from between £17.50 and £22.50 per share to between £18.50 and £20 per share.
The float price gives Aston Martin a £4.33 billion valuation, down from its previously expected valuation of up to £5.1 billion.
If the values of the current FTSE 100 constituents remain broadly the same until the next reshuffle in December, the James Bond carmaker would miss out on a place in the blue chip index.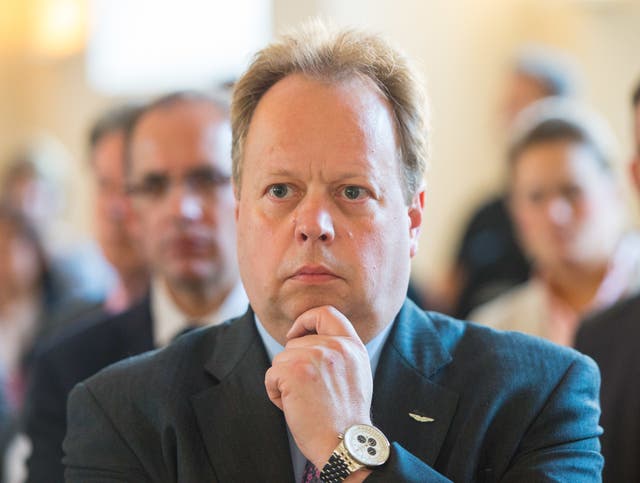 "We are delighted by the positive response we have received from investors across the world and are very pleased to welcome our new shareholders to the register.
Germany's Daimler AG will remain a stakeholder and will not sell down its holding as part of the IPO. The company will instead convert its current non-voting stake of 4.9% to shares.
In the first half of the year, Aston Martin reported a pre-tax profit of £20.8 million on revenue of £449.9 million. Operating profits rose 14% to £106 million.
Jasper Lawler, of London Capital Group, said: "The first public listing of a British carmaker in decades has the kind of 'dinner party' appeal that few IPOs share. Aston Martin is one of the most hotly anticipated IPOs this year.
"The British carmaker is in rude financial health.
"Foreign demand is on the up with 10 new or refurbished showrooms planned for China alone. Funds from the IPO will aid Aston Martin's growth prospects, with plans to increase production by opening a second factory in Glamorgan."