Morrisons is shelling out extra cash to shareholders after sales growth hit a nine-year high in the second quarter.
The grocery group announced plans to pay out £91 million to investors after raising its total interim dividend 2p, or 132%, to 3.85p.
That is despite having logged a 29% fall in pre-tax profits to £142 million for the six months to August 5, down from £200 million during the same period last year.
But that drop was due primarily to a £51 million net adjustment, including a previously announced bond tender offer, the company said.
It also accounts for the way it now estimates stock provisions.
Underlying pre-tax profits for the period were up 9% at £193 million.
Morrisons cheered progress in like-for-like sales – excluding fuel and VAT – which grew 4.9% compared to a year earlier.
Those figures were up 6.3% in the second quarter alone, marking a nine-year high, while total revenues for the half year were up 4.5% at £8.8 billion.
Chief executive David Potts said: "Strong growth, including our best quarterly like-for-like sales in nearly a decade, together with another special dividend for our shareholders shows how new Morrisons can keep improving for all stakeholders.
"Morrisons continues to become broader, stronger and a more popular and accessible brand, and I am confident that our exceptional team of food makers and shopkeepers can keep driving the turnaround at pace."
The company made moves to expand its online grocery services to a larger area in the South and into Scotland for the first time during the first half of the year, making its service available to over 75% of British households.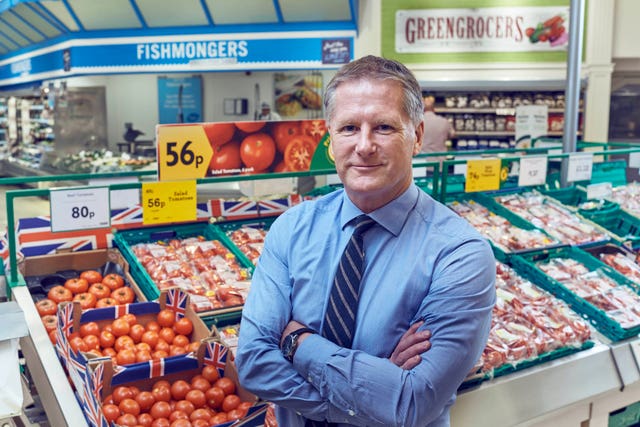 Back home, the company's wholesale deal to supply 1,300 McColl's stores progressed "more quickly than initially expected".
Morrisons said: "As a result, we now expect to achieve our target of £700 million of total annualised wholesale supply sales ahead of our initial end-2018 guidance.
"Our plan for £1 billion of annualised wholesale supply sales in due course remains unchanged."
Looking ahead, it also expects lower costs of both its Morrisons.com expansion and the ramping up of its wholesale supply operations.
"We are confident that Morrisons has many meaningful and sustainable sales and profit growth opportunities ahead," the group added.