Almost half of UK workers have experienced a mental health problem at their current job, a study by the charity Mind has revealed.
A survey of more than 44,000 employees showed that only half of the 48% who had experienced poor mental health had talked to their employer about it.
Mind said the findings suggest as many as one in four workers is struggling in silence with problems such as anxiety, low mood and stress.
The Duke of Cambridge will on Tuesday launch a free online initiative for employers and employees to collate information, advice, resources and training that workplaces can use to improve wellbeing.
The Mental Health at Work "gateway" has been created by Mind with support from the Heads Together mental health campaign spearheaded by William, the Duchess of Cambridge and the Duke of Sussex, and 11 other organisations.
William will be joined at Tuesday's launch by Antonio Horta-Osorio, chief executive of Lloyds Banking Group.
He said Lloyds would be making "substantial use" of the Mental Health at Work gateway, which he described as a "hugely impressive undertaking".
He added: "Our experience shows us that, with the right culture of support, employees can experience poor mental health at times, or live with an ongoing mental health condition, and still succeed and thrive at work.
"We all have mental health, just as we all have physical health.
"As employers, we have a real opportunity to change the way we approach mental health, giving our people the support they need to thrive."
Last year's Government-commissioned Thriving at Work report showed that as many as 300,000 people lose their job each year due to a mental health problem, and that poor mental health at work costs the UK economy between £72 billion and £99 billion.
Previous research by Mind revealed that one in three employers did not know where to look for guidance on mental health issues.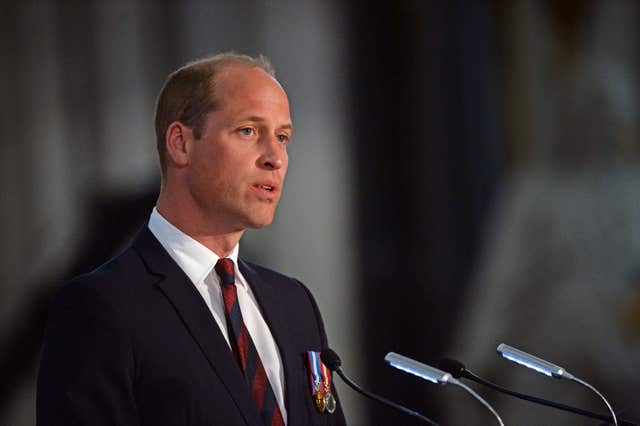 "Over the last few years employers have begun to take staff wellbeing more seriously and we know that many are doing great work around mental health in the workplace. Now is the time for a step change in how we think about mental health at work. All employers need to make it a focus and support their staff.
"It's clear from our research that when employers support their managers properly, it can make a big difference to the whole organisation. The gateway gives managers the tools they need.
"Even small changes to policy, approach and workplace culture can make a really big difference to the mental health of those around us.
"No matter the size of your workplace, and no matter where you work, Mental Health at Work can help you find what you need to start or continue your journey to better workplace wellbeing for everyone."