The British Government has put its own survival and its relationship with the DUP ahead of its obligations to the peace process, Sinn Fein claimed.
The pro-Brexit Democratic Unionists' MPs are propping up Prime Minister Theresa May's minority Government in key votes.
Newry and Armagh Sinn Fein Assembly member Conor Murphy said the prospect of a court ordering a fresh Stormont election had caused Northern Ireland Secretary Karen Bradley to rule out the step for a limited period.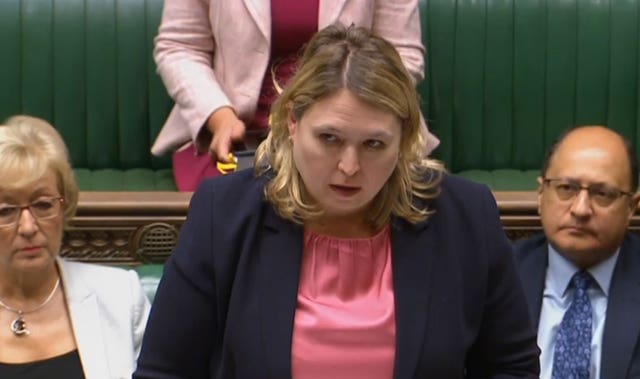 The 1998 Good Friday Agreement largely ended decades of violence and heralded the devolved institutions.
One requirement on the Northern Ireland Secretary has been to call an election if powersharing collapsed.
Mrs Bradley said it had not been an easy decision to set aside that obligation for a "limited and prescribed" period, effectively ruling out another poll for now.
She said: "I have thought about this long and hard. I have considered all the options and it feels to me like an election is not going to resolve the situation and my priority is how do we get devolved government and an election is not going to deliver that.
"We had an election, we have properly elected MLAs [Members of the Legislative Assembly], the people have already said who they want to represent them and form a Government, now we need to get on and form that Government.
"I think calling an election at the moment would be an absolute waste of money and a complete distraction and the people of Northern Ireland simply don't want it."
DUP leader Arlene Foster said Sinn Fein were the "roadblock" to forming a ministerial Executive at Stormont and expressed her frustration.
She said: "Ultimately, Northern Ireland needs a ministerial decision-making mechanism which respects democracy.
"We have been and will continue to press the Government to get a mechanism in place which can ensure decisions about front line services are no longer left in abeyance."
Irish Foreign Affairs Minister Simon Coveney said he was concerned.
"I have noted the announcement this morning by the Secretary of State for Northern Ireland, Karen Bradley, of proposed temporary amendments to the legislative framework for the calling of an Assembly election, in the continuing absence of the Northern Ireland Executive.
"I am deeply concerned at the continuing impasse in Northern Ireland and I spoke with the Secretary of State last night to again convey that concern, which she shares.
"Today's announcement further underlines the seriousness of the absence of the devolved institutions in Northern Ireland, and the urgent requirement for all with responsibilities to do everything in their power to get them operating again.
"The strong and consistent calls from across all sections of the community in Northern Ireland for the devolved institutions to operate must be heeded."