Discussions aimed at re-establishing formal powersharing talks are to be held in the next few weeks, the Northern Ireland Secretary said.
Karen Bradley will also canvass local views on whether an external mediator should be appointed to help restore the devolved institutions, but reiterated that no solution could be imposed from outside.
She will take steps at Westminster to give civil servants greater clarity on their responsibilities in the absence of ministers. Proposals requiring major decisions have stacked up on in trays since a landmark court ruling that officials had exceeded their powers.
Public appointments in areas like policing are expected to be given the go-ahead soon following another intervention from the Secretary of State.
But despite her increasing involvement, Mrs Bradley stopped short of fulfilling the Democratic Unionists' key demand that in the absence of devolved government, ministers from Westminster undertake the direct rule of Northern Ireland.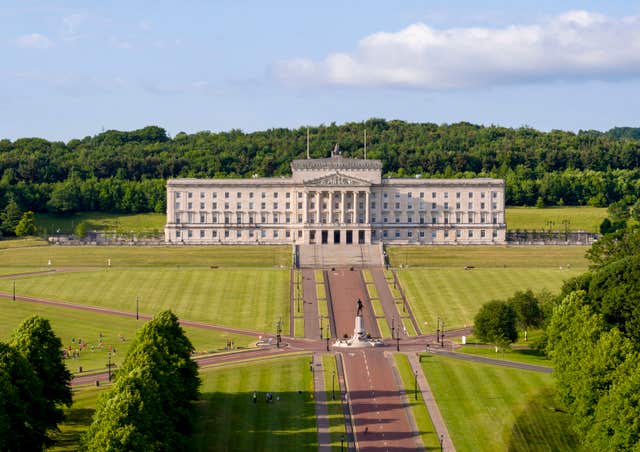 "These discussions will also seek the views from the parties on when and how external facilitation could play a constructive role in the next round of talks. No agreement can ever be imposed from outside Northern Ireland."
The recent court case in Belfast has left civil servants unable to take major decisions without ministers.
Mrs Bradley said: "I recognise that there is a need to provide reassurance and clarity to both the Northern Ireland Civil Service and the people of Northern Ireland on the mechanisms for the continued delivery of public services.
"So, the legislation I intend to introduce after the conference recess will also include provisions to give greater clarity and certainty to enable Northern Ireland departments to continue to take decisions in Northern Ireland in the public interest and to ensure the continued delivery of public services."
She will also bring forward legislation to enable key public appointments to be made, expected to be in areas like policing.
Mrs Bradley said Northern Ireland's voice must be heard at this critical Brexit time.
"With new powers coming back from Brussels and flowing to Stormont, Northern Ireland needs an Executive in place to use those powers to meet the challenges and opportunities ahead," she said.
In a nod to nationalist concerns, she said a functioning North-South Ministerial Council for formal cooperation with the Republic of Ireland was vital.
She added: "Critical cross-cutting programmes – addressing social deprivation, tackling paramilitarism – are stalling following 19 months without devolved government.
"As this impasse continues, public services are suffering. Businesses are suffering. The people of Northern Ireland are suffering. Local decision-making is urgently needed to address this.
"The only sustainable way forward lies in stable, fully functioning and inclusive devolved government."
She said she did not believe holding an election would be helpful and will legislate in October to set aside, for a limited and prescribed period, the legal requirement to propose a date for a further election.
A ministerial Executive may be formed at any point without the requirement for further legislation.