The Prince of Wales has joked about his new electric car – saying it is "silent but deadly".
Charles used his eco-vehicle for the first time on Wednesday, being driven round London to a string of engagements.
When he arrived at the Royal Albert Hall in the £60,000 Jaguar I-Pace for a conference staged by one of his charities to discuss the state of the arts and creativity in schools, he was quizzed about the car.
The prince, whose prized Aston Martin DB6 runs on bioethanol fuel, joked: "It got here – silent but deadly."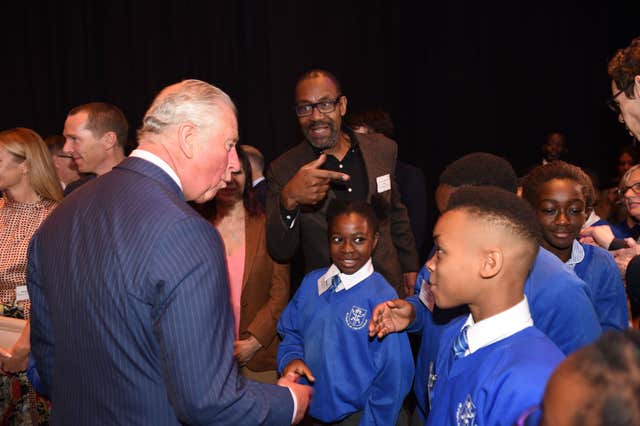 The heir to the throne picked the colour for his new car, Loire blue, and an electric charging point is to be installed at Clarence House, the prince's official London home.
Other members of his family have used an electric car – the Duke and Duchess of Sussex travelled in a stylish eco-vehicle on their wedding day.
Harry drove Meghan to their evening reception in a silver blue Jaguar E-Type Concept Zero, an electric version of the classic British sports car.
The Duke of Edinburgh famously used to drive himself around London in a black cab fuelled by liquefied petroleum gas.