Theresa May has directly challenged Jeremy Corbyn to rule out a second referendum on Britain's withdrawal from the EU.
But the Labour leader did not respond, instead accusing the Prime Minister of "dancing round all the issues" as the Brexit plan she drew up at Chequers was "ripped up" by her own MPs and a no-deal outcome became more likely.
The pair clashed at Prime Minister's Questions in the House of Commons shortly after the UK's Brexit preparations were branded "incompetent" by former Bank of England governor Mervyn King.
In a damning assessment, Lord King told the BBC the Government had been left without a credible bargaining position.
He said it "beggars belief" that Britain, one of the world's leading economies, had found itself in a situation where the country was being told to take a course of action or face catastrophe.
He suggested blame should be shared by the Government, Parliament as a whole and those in Whitehall who were tasked with making key decisions.
"A majority of people may have voted to leave, but they expected negotiations to be handled competently and they certainly are not," Mr Corbyn told MPs.
"The Prime Minister has repeatedly said that no deal is better than a bad deal. But no deal is a bad deal, and everybody from the CBI to the TUC to her own Chancellor are telling her the same thing.
"The Chequers proposal is dead, already ripped apart by her own MPs. When will the Prime Minister publish a real plan that survives contact with her Cabinet and with reality? Those are of course two very separate concepts."
Mrs May retorted: "What would be bad for this country would be signing up to a deal at any price whatsoever, which is the position of the Labour Party. That would destroy jobs, that would be bad for the British people."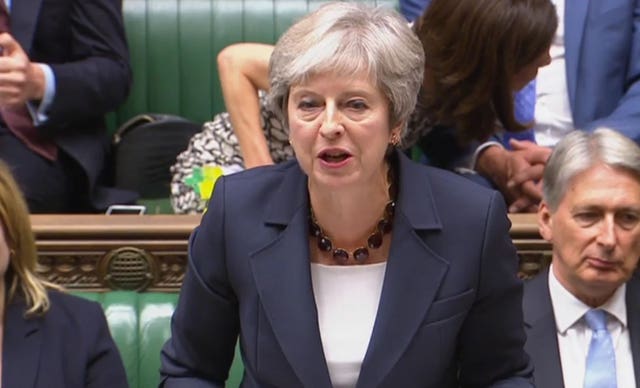 Labour has so far declined to take off the table the option of a vote on the final Brexit deal, and Mr Corbyn is coming under intense pressure from People's Vote campaigners to commit to a second referendum.
The party's Greater Manchester mayor Andy Burnham said in a high-profile speech in London that he was ready to support a second poll as a last resort to prevent the UK crashing out of the EU without an agreement.
But he said the Government's first option should be to ask the EU to postpone the March 2019 deadline for the UK's departure to allow further negotiations.
Mr Burnham accepted the move would be divisive, but said social unrest on the streets of Britain could be a price worth paying to prevent the "nightmare scenario" of a no-deal Brexit.
Research released on Wednesday suggested fewer than one in five voters now expects Britain to get a good deal out of the Brexit talks.
The proportion expecting a good deal has fallen from 33% in February 2017 to just 17% in June 2018, while those predicting a bad deal have increased from 37% to 57% over the same period, according to a survey for NatCen Social Research.
On Tuesday, German Chancellor Angela Merkel told business leaders she could not fully rule out no deal "because we still have no result" from the talks.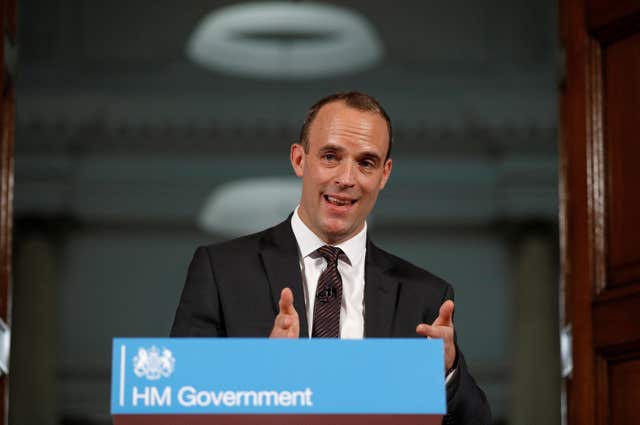 He made the comments after ministers confirmed efforts were under way to stockpile medicines and ensure an "adequate" food supply if talks fail.
"Frankly, if a government cannot take action to prevent some of these catastrophic outcomes, whatever position you take on the EU, it illustrates a whole lack of preparation," Lord King said.
"It doesn't tell us anything about whether the policy of staying in the EU is good or bad, it tells us everything about the incompetence of the preparation for it."
Asked if that meant the Government had been incompetent, he said: "The group of people tasked with trying to make decisions on all of this is Parliament as a whole, not just the Government, and the civil service, who have brought us to a position where we are now being told that we have to accept a certain course of action otherwise it would be catastrophic.
"Now, it beggars belief that the sixth biggest economy in the world should get itself into that position."
Lord King, who was in charge of the UK's central bank from 2003 until 2013, said credible plans should have been put in place to leave without a deal because Britain cannot impose a deal on the EU.
However he warned that such plans cannot be drawn up in six months and would take several years.
Lord King said he feared the biggest risk to the UK was that the referendum had failed to resolve the issue of Brexit and it "isn't going to go away".
Brexit Secretary Dominic Raab was facing questions from MPs on the Commons European Scrutiny Committee alongside the PM's Europe adviser, Olly Robbins, on Wednesday afternoon.