Olympic medallist Chris Boardman reacted with anger after Conservatives suggested that new laws would protect "our most vulnerable road users" from cyclists.
Boardman, whose own mother was killed by a truck when cycling in 2016, said he felt "genuinely sick" after seeing the message on the official party Twitter feed.
Cycling minister Jesse Norman apologised after the message sparked a hail of angry responses from bike-users.
It came as Mr Norman announced plans for new road safety laws, including  offences of causing death by dangerous or careless cycling, which would see cyclists who kill pedestrians treated in a similar way to drivers.
Mr Norman insisted that the changes were intended to protect "vulnerable road users, including cyclists".
But cycling campaigners said he was simply "tinkering around the edges" of road safety.
The laws are being proposed by the Government after 44-year-old mother-of-two Kim Briggs was knocked over and killed by a bicycle courier in February 2016.
The message on the Conservative Twitter feed said: "We're launching a consultation into dangerous cycling so that our most vulnerable road users are protected."
Boardman responded: "That says it all really. Wow, just wow. I  genuinely thought this was a bad joke, had to check it was a real account."
Urging other cyclists to complain to Mr Norman and his party, he added: "It's not me that needs to know how you feel – that's me, with the dead mother, crushed to death by a car by the way. It makes me feel genuinely sick."
Carol Boardman died aged 75 when she was run over by a pick-up truck while on a bike ride near Connah's Quay in north Wales.
BBC radio presenter Jeremy Vine also spoke out about the Tory message.
"When I'm on a bike, I'm a vulnerable road user," said Vine.
"In 2016 there were 1,700 road deaths; three were caused by cyclists."
Announcing that the tweet had been taken down, Mr Norman said: "It did not reflect either this set of policy announcements or the very careful work the Government has done to improve road safety for all users, including cyclists. On behalf of all involved, I would like to apologise."
Mr Boardman said Norman was "one of the good guys, if only his party would empower him to do more".
In recent weeks the Department for Transport has announced a series of measures to protect vulnerable road users, including:
– Funding to give driving instructors training to ensure cyclists' safety is prioritised.
– Better investigation of crashes.
– Investing £100 million to improve dangerous roads.
The latest announcement includes the introduction of national guidance for cycling and walking infrastructure and updating parts of the Highway Code to combat close passing of bicycles.
Ms Briggs' widower Matthew supports the proposed new laws.
He said: "This public consultation is an important step towards updating the arcane laws that are currently being used to prosecute cycling offences."
Ms Briggs was killed by Charlie Alliston, then 18, who was travelling at 18mph on a fixed-wheel track bike with no front brakes.
He was sentenced to 18 months in jail after being found guilty of causing bodily harm by "wanton and furious driving".
The Victorian legislation, originally drafted to deal with reckless handling of horses, was used because there was no cycling equivalent to the offence of causing death by dangerous driving.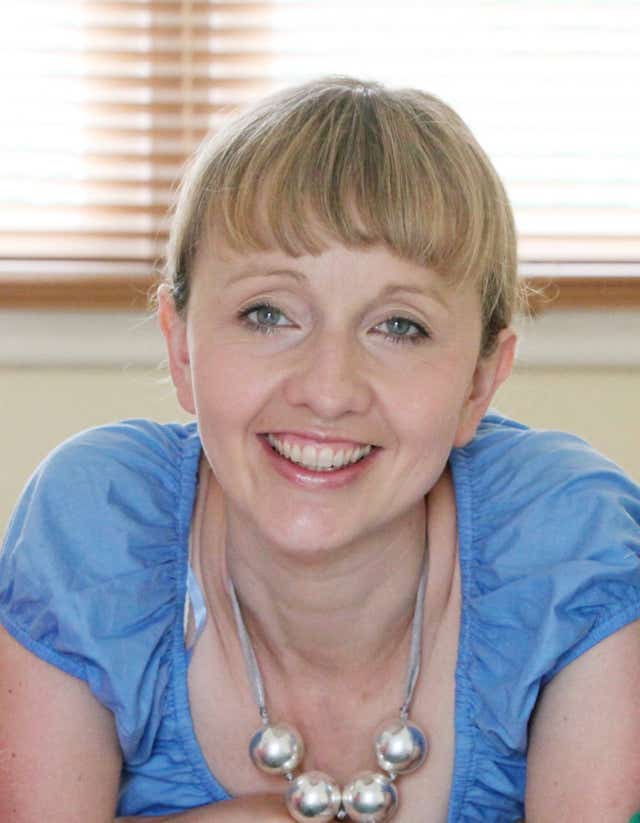 National charity Cycling UK claimed a "full review of road traffic offences" is required.
Cycling UK head of campaigns Duncan Dollimore described the current system of prosecuting and sentencing for careless or dangerous drivers as "something of a lottery" which leaves victims and their relatives "feeling massively let down".
He went on: "Adding one or two new offences specific to cyclists would be merely tinkering around the edges.
"If the Government is serious about addressing behaviour that puts others at risk on our roads, they should grasp the opportunity to do the job properly, rather than attempt to patch up an area of legislation that's simply not working."
Mr Norman said: "All these measures are designed to support the continued growth of cycling and walking, with all the benefits they bring to our communities, economy, environment and society."