A charity is using a drone in a pioneering move to search for homeless people sleeping rough in the countryside.
The P3 charity is testing the technology in Lincolnshire, where it says it can take its team of outreach workers hours to find a homeless person in the sprawling rural setting.
The organisation, which describes itself as a social inclusion charity, hopes that scouring live footage from the drone will cut that time dramatically, ensuring the person gets help faster.
The charity said the drone, bought for £600 by chief executive Mark Simms out of his own money, has been tested and will be used in searches from this week.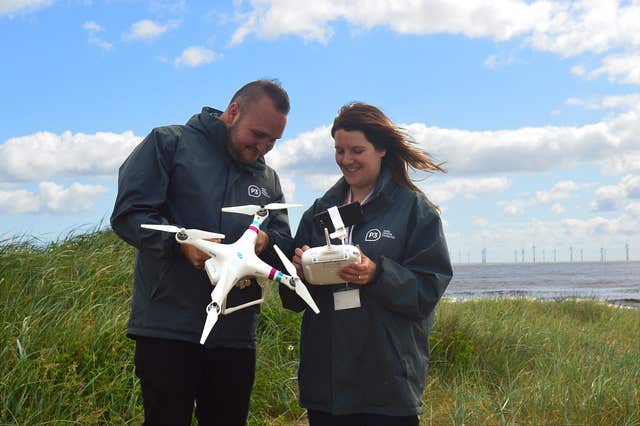 He said: "Often when we receive information from the public letting us know about someone sleeping rough the location is vague – for example, 'in the sand dunes along the North Shore' or 'down the public footpath and across the field' – and of course sometimes the person has also moved on from this location.
"Because the drone will help us to search vast areas within a relatively short period of time, we will be able to locate people much faster, assess the easiest and safest route to access their location and guide our support workers remotely to them."
The charity, which believes it is one of the first in the UK to use this method, said it will look at expanding into other rural areas like Gloucestershire if the pilot project is successful.