Last month was the third warmest July on record, provisional figures show.
The mean average temperature across the UK was 17.2C (62.9F), behind the 2006 record of 17.8C (64.04F) and also 17.3C (63.14F) in 1983.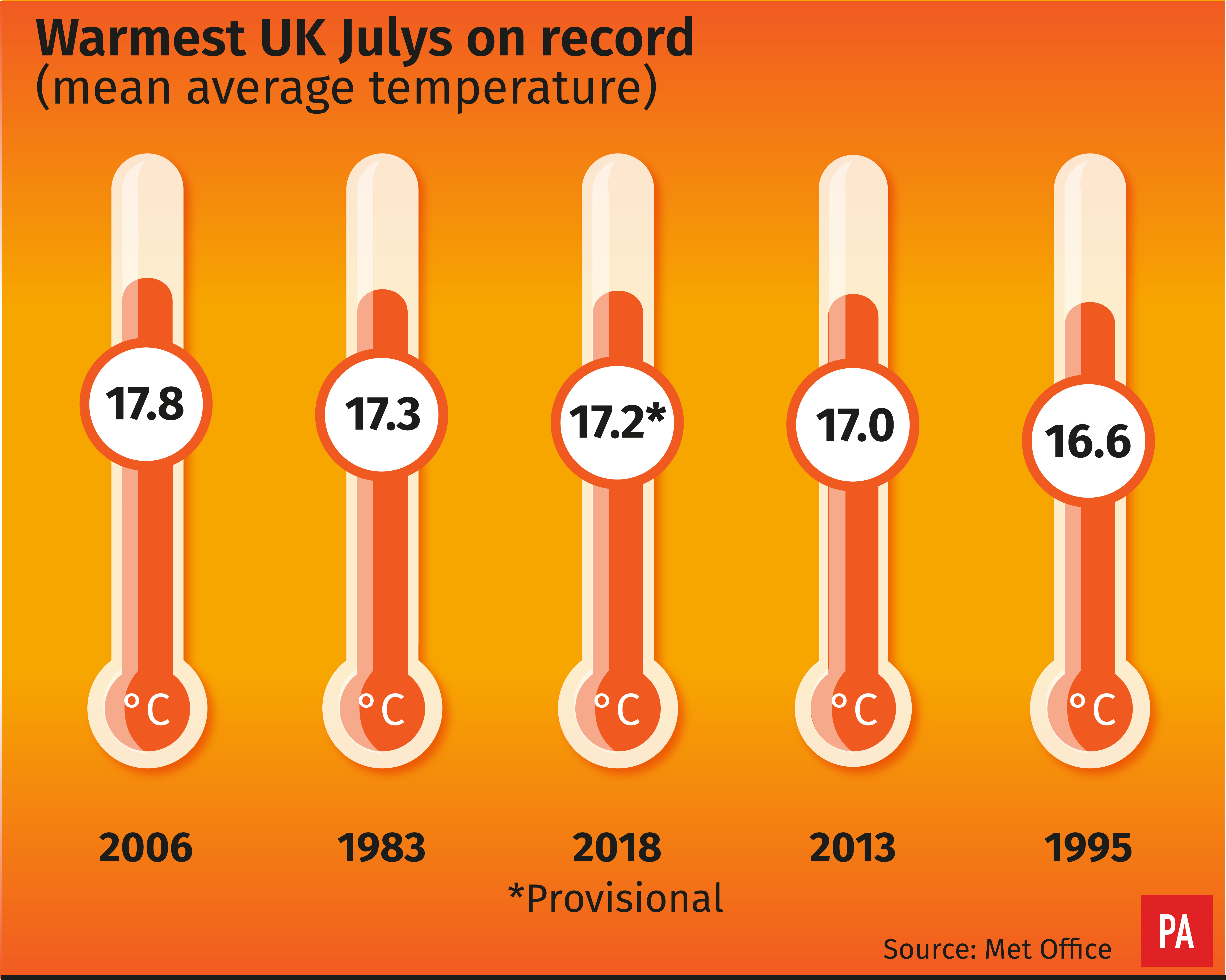 But cooler temperatures and widespread thunderstorms at the end of the month meant no nationwide records were broken, according to the Met Office.
Northern Ireland ended up with 99% of its average total rainfall for July, thanks to torrential downpours over the weekend of July 28/29.
The UK as a whole had 71% of its average rainfall, making it only the 16th driest July since records began in 1910.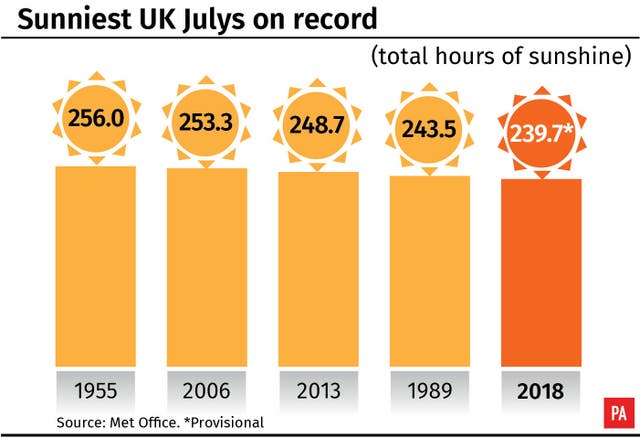 The dry spell was most prolonged in East Anglia and south-east England, where some places such as Heathrow and High Wycombe experienced 58 "dry days" in a row.
The Met Office defines a "dry day" as one with less than 1.0mm of recorded rainfall.
Broom's Barn, near Bury St Edmunds, endured 51 days of no rain whatsoever – the longest this summer.
In south-east England, one record was broken: the average daily maximum temperature was 26.2C (79.16F), just pipping the previous July record of 26.1C (78.98F) in 2006.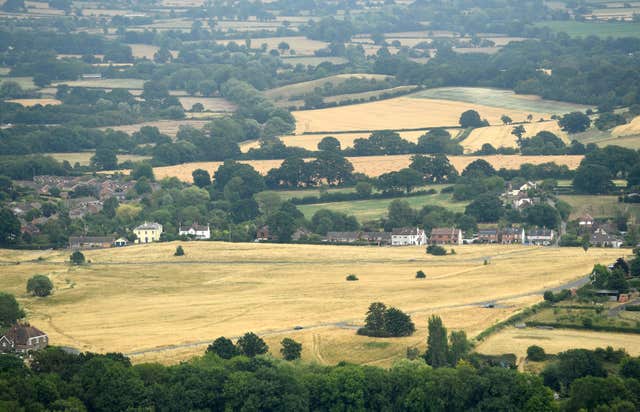 "However, temperatures were well above average and rainfall much lower, particularly in parts of England, continuing the pattern of an unusually warm, dry summer overall."
The highest temperature measured anywhere during the month was 35.3C (95.54F), on July 26 at Faversham in Kent.
The record all-time high for July was set in 2015, when 36.7C (98.06F) was measured at Heathrow in Greater London.
Scorching weather will return to parts of the UK later this week, with temperatures likely to hit 30C (86F) across southern England and Wales, according to the Met Office.
Northern and western areas will escape the worst of the heat, and instead enjoy a mix of sunshine and showers.