A convicted drug dealer who knifed to death a boxing fan after a youth world title fight has been jailed for 14 years for manslaughter.
Tyrone Andrew, 22, was acquitted of murder after a jury decided he had not intended really serious harm when he jogged up behind 19-year-old Reagan Asbury and plunged a knife into his neck, severing an artery.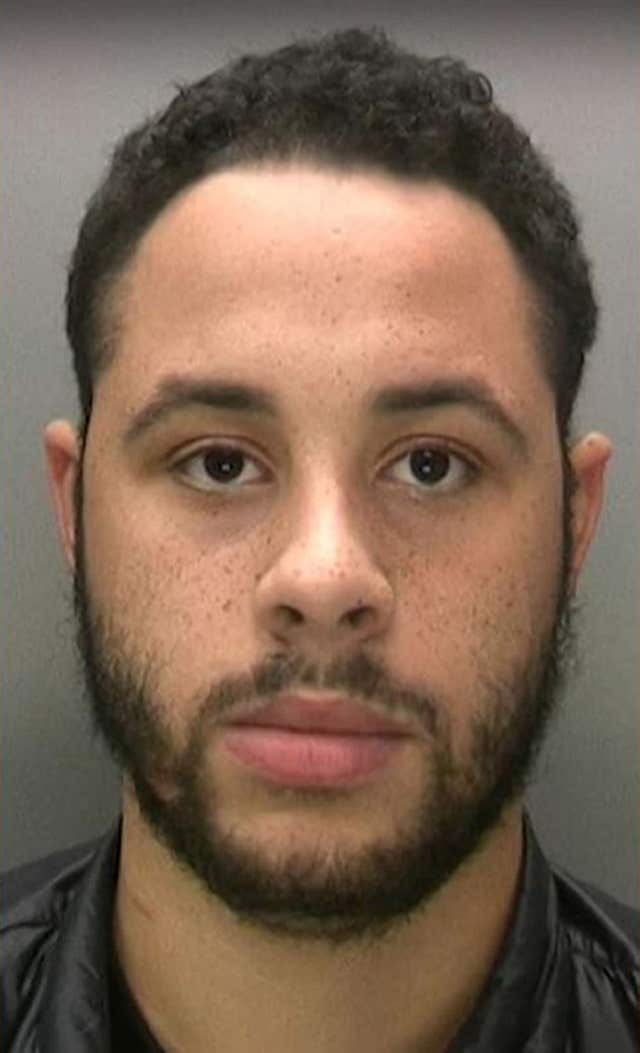 Passing sentence at Birmingham Crown Court, Judge Simon Drew QC said the stabbing of 19-year-old Reagan Asbury was a "deliberate and focused" blow aimed at an obviously unarmed victim.
The judge added that Mr Asbury was also facing away from Andrew, who claimed to have lashed out in self-defence while fearing for his life.
Andrew fled the country following the killing after being helped by fellow Derby men Ryandeep Sidhu and Declan Kemp-Francis, who were each jailed for 30 months for perverting the course of justice.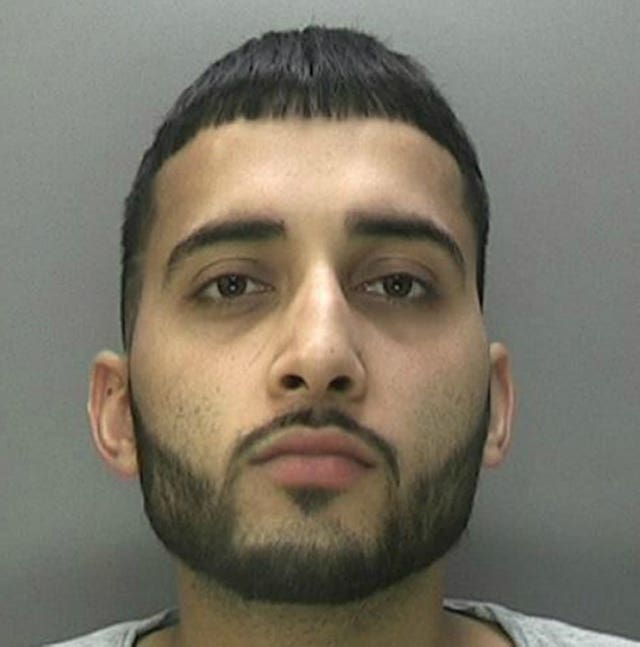 CCTV footage played to jurors during the trial showed Andrew running up behind Mr Asbury and stabbing him once, after violence spilled out of Walsall Town Hall.
The trial was told fans began to throw tables and chairs in the VIP area of the venue at the end of an IBF lightweight bout involving Derby-based Myron Mills and Walsall fighter Luke Paddock on Saturday October 14 last year.
Opening the Crown's case at the start of the trial, prosecutor Michael Burrows QC claimed Andrew had stabbed two other men and missed another intended victim before stabbing Mr Asbury.
Mr Burrows said: "Tyrone Andrew jogged up behind him. He did so stealthily, like an animal stalking its prey.
"As Tyrone Andrew reached Reagan Asbury, you will see he raised his right hand and struck Reagan to his neck.
"Although very badly injured, Reagan Asbury made his way back to the Town Hall, where medical staff, in attendance for the boxing event, started treating him."
Mr Asbury, from Pelsall, West Midlands, died in hospital the following night as a result of a single stab wound, which cut through his carotid artery and was 2.4in-2.8in (6cm-7cm) deep, the court heard.
After the stabbing, Andrew left the country in the early hours of the following day, flying to Holland and then travelling on to Barcelona in Spain, from where he was extradited in December last year.
Andrew, who is mixed race, told the court he had acted in self-defence after being kicked and punched by what his barrister described as a "horde" of white males during around two minutes of disorder.
Jurors convicted Sidhu, 22, of Lidgate Close, Derby, of perverting the course of justice by taking possession of the knife used to kill Mr Asbury.
Kemp-Francis, 24, of Dickens Square, Sunny Hill, Derby, was acquitted of violent disorder but was found guilty of perverting the course of justice by driving Andrew back to Derby from Walsall.
A fourth defendant, Lavelle Patrice, 22, of Havenwood Grove, Littelover, was cleared of violent disorder.
Passing sentence, Judge Drew told Andrew: "You have been convicted by this jury of the offence of manslaughter.
"In the Town Hall, the Myron Mills supporters, of whom you were one, clearly were attacked and were the subject of abuse.
"Outside the Town Hall I find that you were aggressive in your attitude and that you were willing to fight and you did fight."
Pointing out that Mr Asbury had his back to his killer, the judge told Andrew: "He was obviously unarmed. You then broke from a walk to a run and you run up behind him and stabbed him in the neck
"It was, as we all now know, sufficient ultimately to lead to his death."
Andrew, who has previous convictions for a wounding involving a knife and for possession of heroin and cocaine, showed no obvious emotion as he was sentenced.