The body of a teenager has been recovered following a two-day search launched after two boys got into difficulty in water near a pier in Essex.
One boy was rescued on Thursday but emergency services had continued their search around Clacton Pier for the second until the discovery was made shortly before 8am on Saturday.
He has been provisionally identified as 15-year-old Ben Quartermaine.
Police were called amid concerns for the welfare of the two teenagers in the water on Thursday and officers were at the scene just after 6.35pm.
Two pier workers helped keep one of the boys above water until an RNLI lifeboat crew could reach him.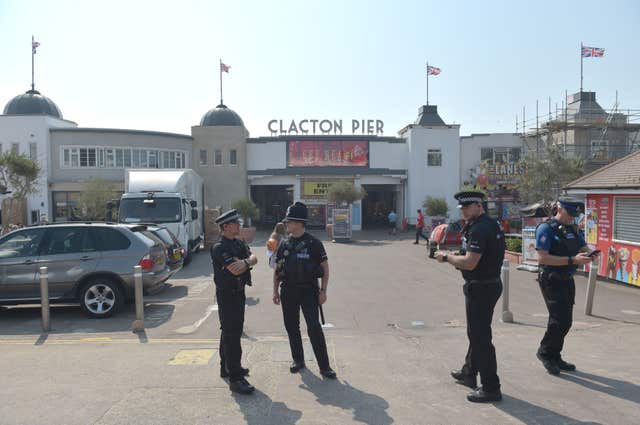 Przemek Jakiela, 40, who works in the pier's amusement arcade, said he threw a lifebelt to one youngster but was unable to reach him due to the wind and currents.
He threw the belt a number of times before the teenager was able to grab hold of it and Mr Jakiela kept a firm grip on the rope – along with pier bar worker Amy Bayliss – until an RNLI crew managed to pull the boy from the water and take him ashore.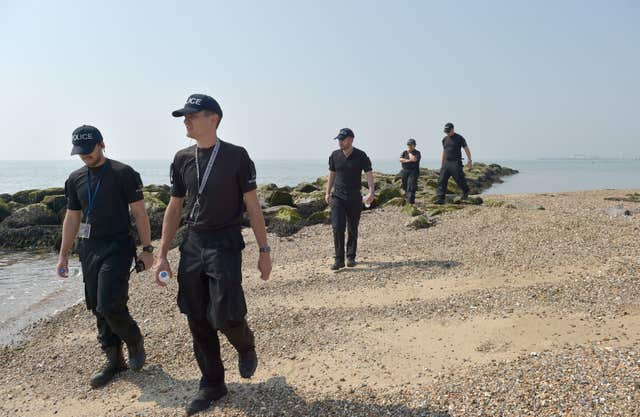 "As I got there I just saw his head go under and he disappeared and did not come back up again," said Mr Jakiela. "There was just nothing we could do for him."
Managing director Billy Ball said the pier had recently put in new lifebelts which are each in an enclosed plastic case to stop them from being vandalised.