The Duchess of Sussex has presented the winning trophy of a charity polo match to her husband's victorious team – and gave him a rare public kiss.
Meghan made a surprise appearance at the Sentebale Polo Cup to cheer on her husband from the royal box – and watched him scored two goals as the team ran out 5-4 winners.
She gave her husband a kiss after handing the cup to his team captain and later rubbed Harry's back as the couple left the polo field, holding hands.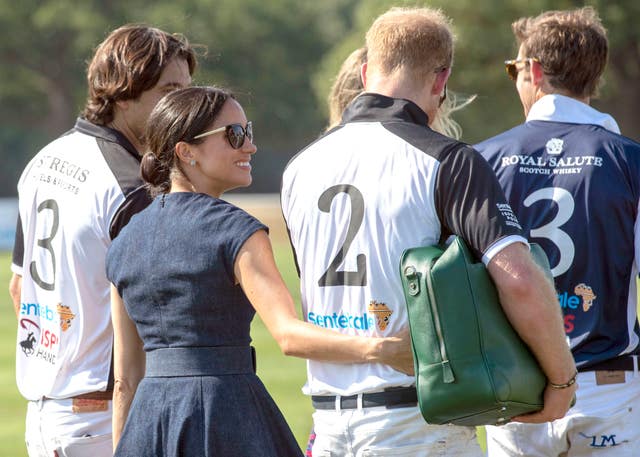 The sweltering temperatures meant the match between Harry's Sentebale St Regis team, captained by Sentebale ambassador Nacho Figueras, and the Royal Salute players, led by Malcolm Borwick, was shortened to protect the polo ponies, and the breaks were lengthened.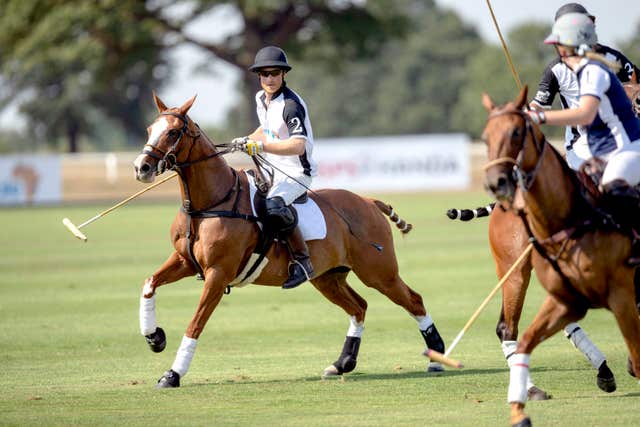 "I think they're both lucky to have found each other, I'm very excited about this new chapter in his life."
He said about his brief chat with the duchess while on stage: "She said that she enjoyed the game. She watched the game with my wife, which is wonderful because they were able to talk about polo and she could learn more about the game."
Writing in the event's official programme, Sentebale co-founders Harry and Lesotho's Prince Seeiso said: "Since we established Sentebale in 2006, the charity has developed robust programmes – founded on education, care and psychological support – that give hope to thousands of children and young people affected by HIV every year.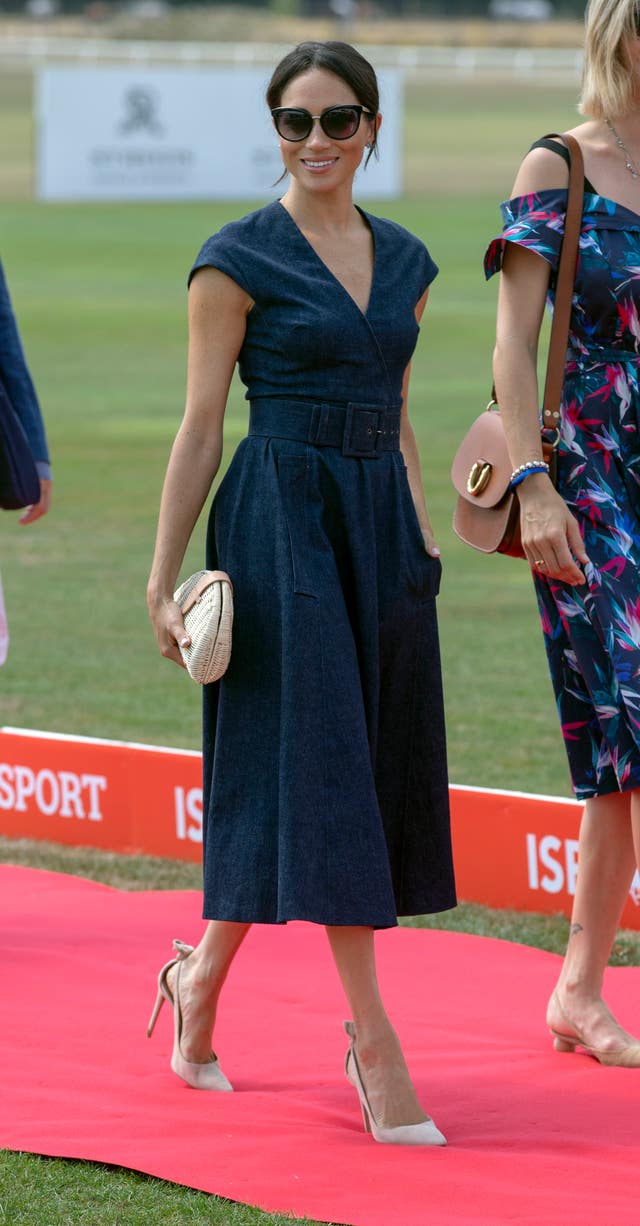 "Research shows adolescents are lagging behind on multiple fronts, their knowledge of HIV, testing, treatment and prevention reflects the stigma that is preventing young people from accessing lifesaving health services."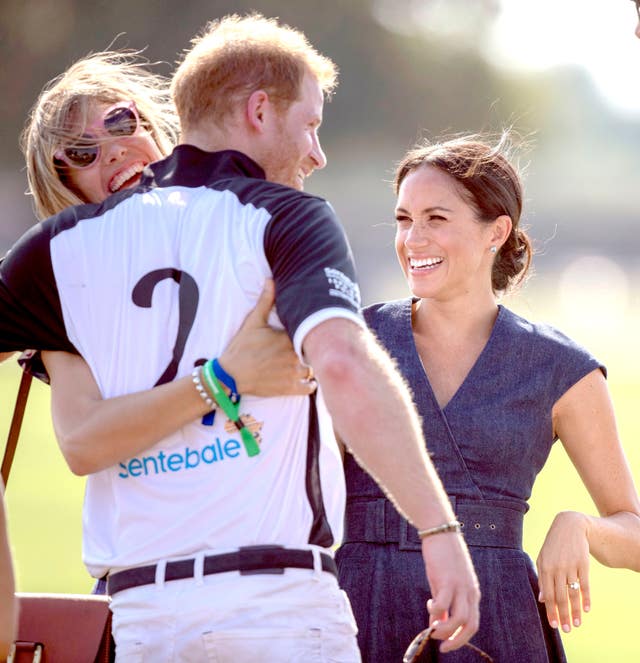 The couple and the polo spectators dined on a starter of asparagus and prosciutto, and for the main course they enjoyed a roasted rump of salt marsh lamb, followed by a trio of desserts including raspberries and cream.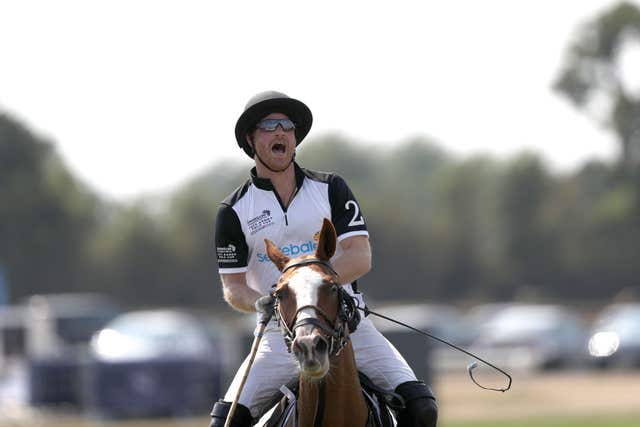 At one point during the game Harry sent the ball flying inches from a photographer when attempting to defend his goal – but he quickly apologised for the mishap.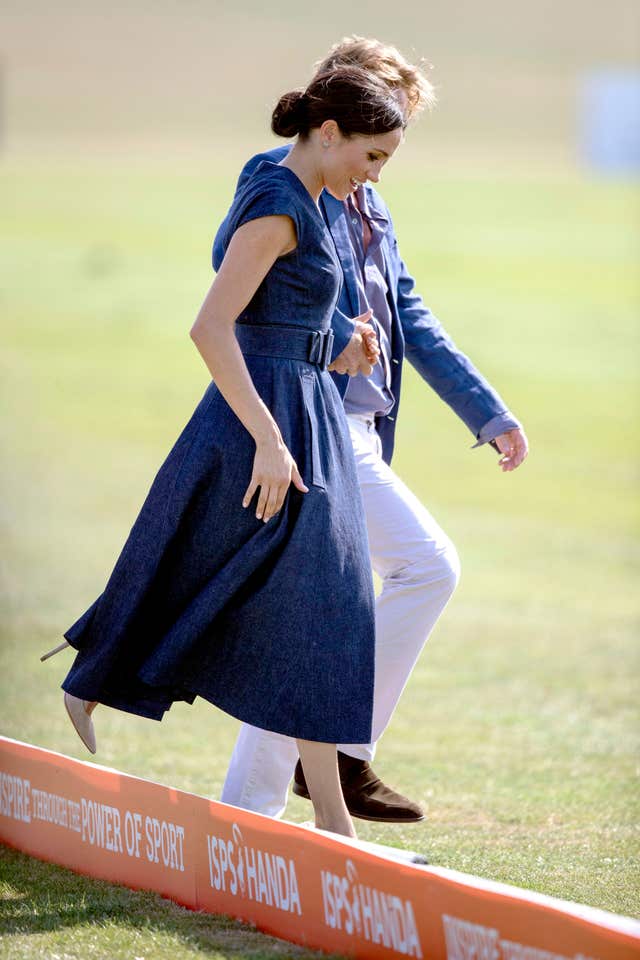 In the dying few minutes their opponents fought back to level the score, but Sentebale took the lead with a last-gasp winner.