The youngest Spitfire pilot to fly in the Battle of Britain has died.
Geoffrey Wellum, who was just 18 when he joined the RAF in August 1939, died at his home in Cornwall on Wednesday evening, the Battle of Britain Memorial Trust said.
One of the "Few", the decorated veteran airman was approaching his 97th birthday.
The former squadron leader served on the front line with 92 Squadron and some of his first combat missions included the "dogfights" above London and the Home Counties for which the Battle of Britain became known.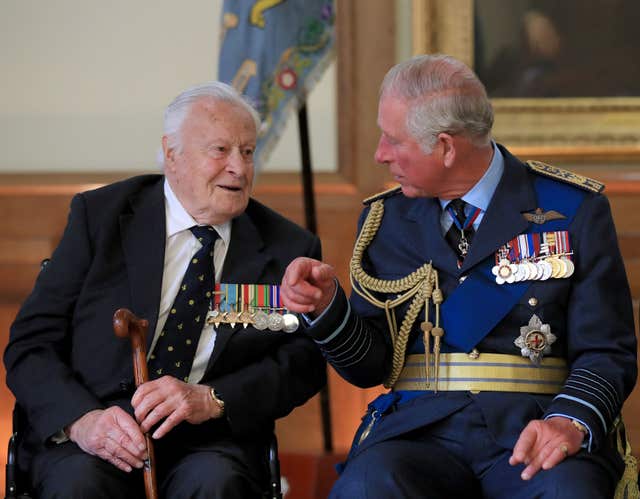 The Battle of Britain Memorial Trust's secretary Patrick Tootal said members of the charity's staff and volunteers had been "much saddened by the news", adding: "Only this week Sqn Ldr Wellum had been talking enthusiastically about attending the Memorial Service at Westminster Abbey on 16 September."
Speaking in 2013, Mr Wellum told how he was sent out to fly while still in his teens.
"Somebody said: 'Here's a Spitfire – fly it, and if you break it there will be bloody hell to pay'," he said.
"I ended with 146 hours of flying time.
"Looking at my life now, I had peaked at about 21 or 22.
"It was just lovely blokes, all together in Fighter Squadron."
The book was later adapted into a film for BBC television.
Mr Wellum's death follows that of Wing Commander Tom 'Ginger' Neil last Wednesday.