A young soldier fatally shot himself at Deepcut barracks hours after he was told he would be discharged from the Army, a coroner has ruled.
Private Sean Benton, 20, was found on June 9 1995 with five bullet wounds to his chest at the Surrey military base, moments after tricking a fellow junior officer that he was to relieve her guard duty, giving him access to the weapon.
Coroner Peter Rook QC concluded during an eight-hour hearing at Woking Coroner's Court that the death was self-inflicted.
The coroner said the first round injured the soldier, but that a second round – fired by Pte Benton when two officers arrived at the scene – proved fatal.
Letters to friends and family were found nearby soon after, expressing his upset at being discharged after a string of confrontations.
The coroner said the original investigation into the death was "woefully inadequate".
He said he was hampered by a failure to preserve evidence, poor photographs of the scene and a lack of scrutiny of witness accounts, among other things.
He said: "Even by the standards of 1995, the investigation into Sean's death was woefully inadequate.
"My own investigation has been greatly hindered by the inadequacies of the original investigation."
Pte Benton's death was one of four at Deepcut barracks over seven years.
The court heard how Pte Benton, originally from Hastings, had changed in attitude during his time at the notorious barracks.
The coroner said: "A common theme from former trainee colleagues is they observed a change in him … he was not as bubbly as he used to be."
A witness previously told the inquest: "Sean was initially happy and as time went on he laughed less … he just stopped caring."
This included a change in his demeanour and his appearance after he failed a military driving test, the court heard.
Mr Rook said: "It was not just those at Deepcut that noticed a change.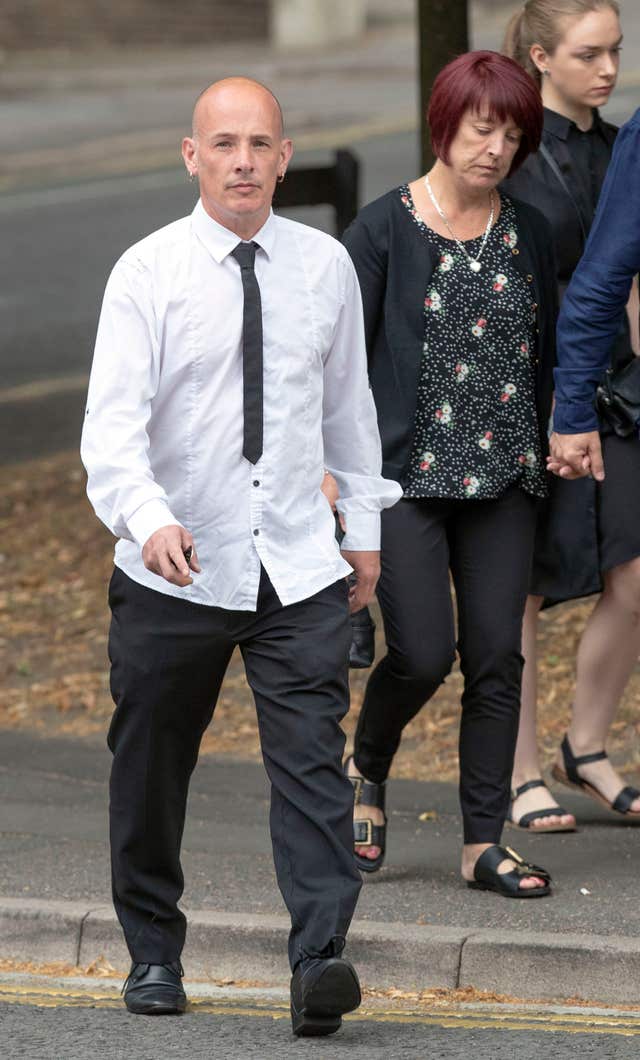 The court also heard how the conduct of Sergeant Andrew Gavaghan, one of Pte Benton's instructors, was key in the investigation into the young man's death.
The former Deepcut instructor was alleged to have bullied Pte Benton.
Witnesses have told throughout the months-long hearing of alleged physical and verbal abuse from Sgt Gavaghan, who was said to have an "alter ego" which he referred to as his "twin brother".
Sgt Gavaghan denied the abuse allegations, saying he rarely brought out his alternative side.
The inquest, which began in January, comes 23 years after the first hearing, held just a month after Pte Benton's death.
Members of the soldier's family, including sister Tracy Lewis and his twin brother Tony Benton, were among those in court as the coroner began his ruling.
Mr Rook praised the witnesses who gave evidence, along with Pte Benton's family.
"Sean's older sister Tracy Lewis and brother Tony Benton have carried on their parents' legacy," he said.
"Their parents have good reason to be proud of all their children."
His brother and sister have been fighting on his behalf for years following their mother Linda's death in May 2015.