Prince Louis is pictured in the arms of his mother and surrounded by his immediate family in touching photographs released to mark his christening.
Four official images were taken by British photographer Matt Holyoak at Clarence House after Louis was baptised in The Chapel Royal at St James's Palace last Monday.
The photographs have been released by the Duke and Duchess of Cambridge to mark the milestone.
Standing behind them are the Prince of Wales and the Duchess of Cornwall, along with the Duke and Duchess of Sussex – with Meghan linking her hand through Harry's arm.
In a big family photo, Kate and William are joined by their children, along with Harry and Meghan, Charles and Camilla, and the Middleton family including Kate's sister Pippa Matthews and her husband James.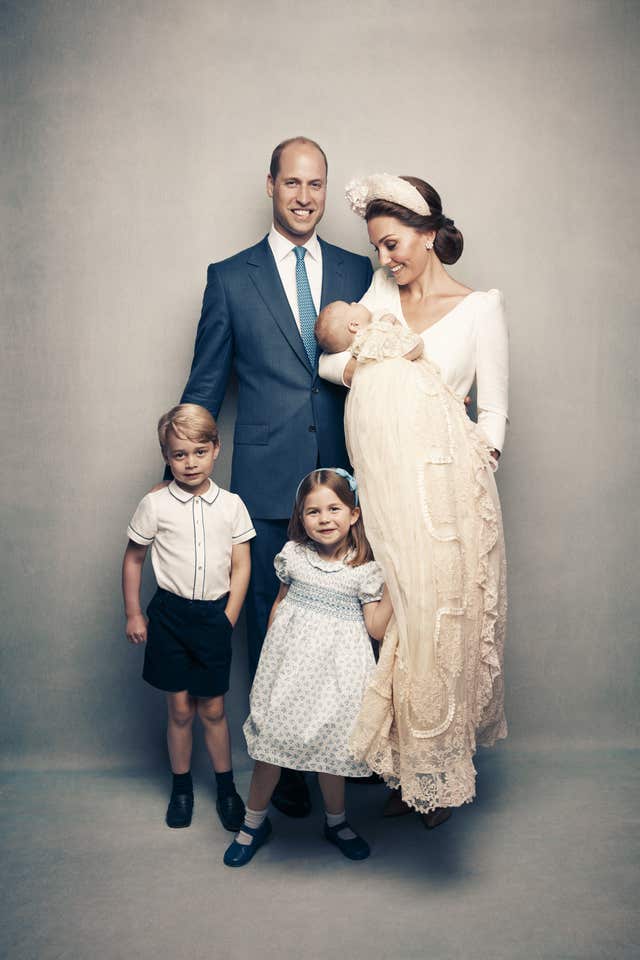 A final image shows Kate and Louis in the garden at Clarence House, with the mother-of-three looking down at the bright-eyed royal baby in her arms.
Mr Holyoak said: "I was truly honoured at being asked to take the official photographs at the christening of Prince Louis, and to witness at first hand such a happy event.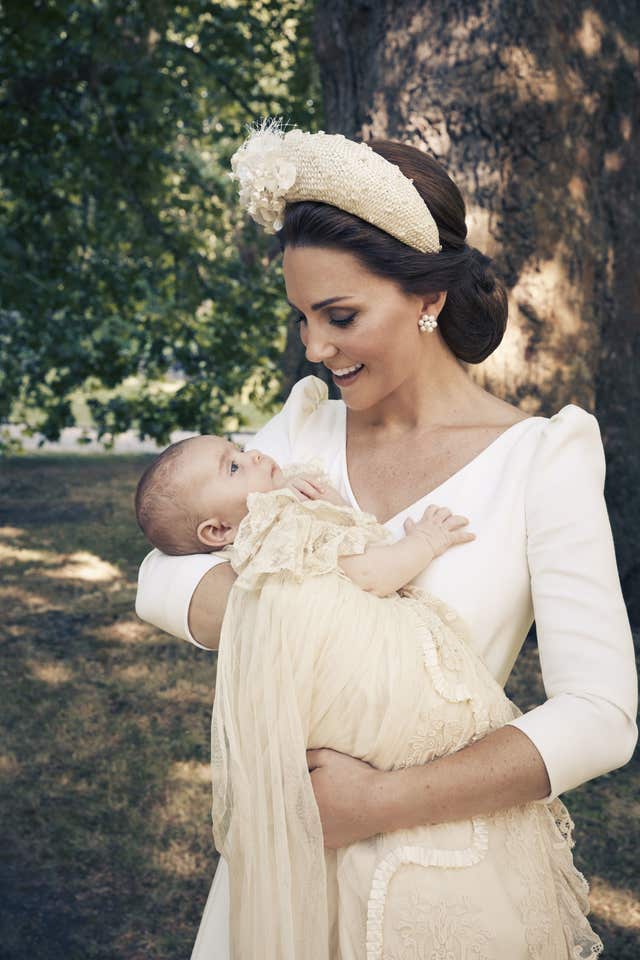 "I only hope I have captured some of that joy in my photographs."
Louis was sound asleep as he was carried into the Chapel Royal by Kate for the christening ceremony which lasted 40 minutes.
After the ceremony, the baby prince looked content and wiggled his fingers as Kate gazed down and beamed at him as she held him in her arms.
With Prince George and Princess Charlotte joining their parents for Louis's big day, it was the first time the Cambridges were seen together as a family of five.
Mr Holyoak has worked with a host of celebrities and his photos have regularly been splashed on the covers of magazines such as Harper's Bazaar, Shortlist and Dazed and Confused.
He is not new to working with the royals, as he photographed the Queen and the Duke of Edinburgh as part of a series of portraits released to mark their 70th wedding anniversary.