Three-year-old Walter Kieran might have been breaking royal protocol by trying to touch her hair, but the Duchess of Sussex reacted with nothing but smiles.
Meghan and Prince Harry were on the second day of their trip to Ireland when they met the youngster the Croke Park stadium in Dublin.
Earlier, they were welcomed by the Irish president's dogs.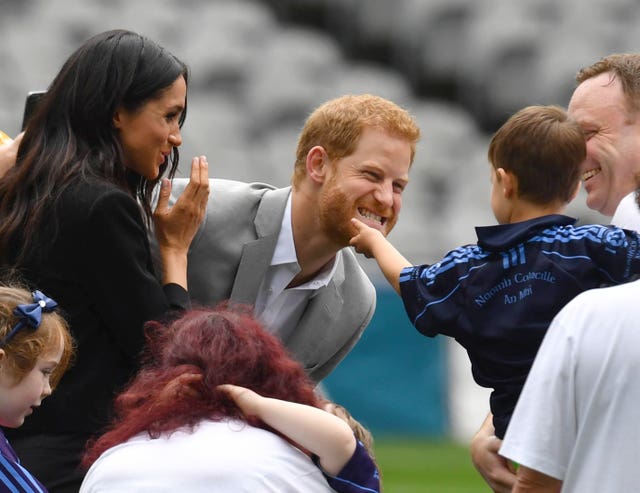 Meghan was back in her trademark sleek trouser suit and heels with her hair worn down, after several high profile events at which she adopted a more familiar royal look.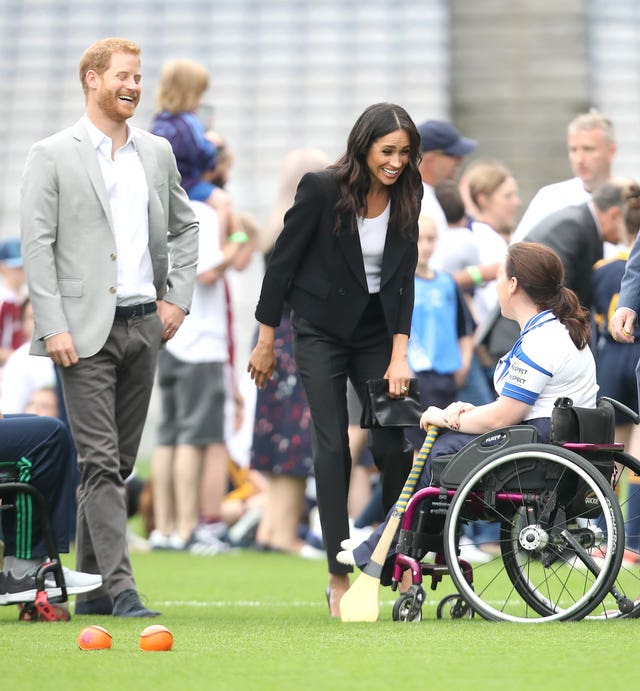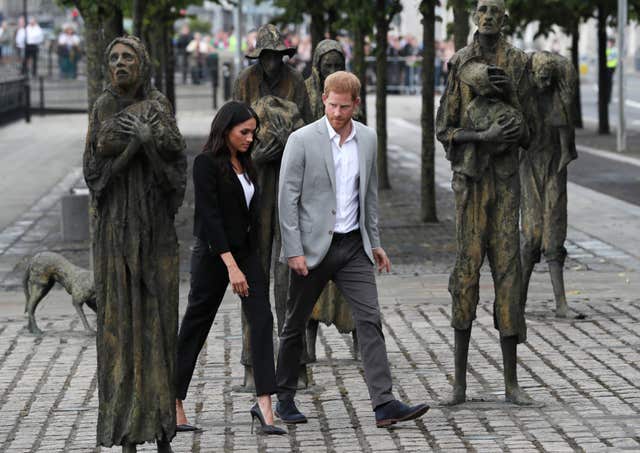 Earlier, the royal couple met the president of Ireland and his wife at their official residence. They had a warm welcome from their dogs, Brod and Sioda.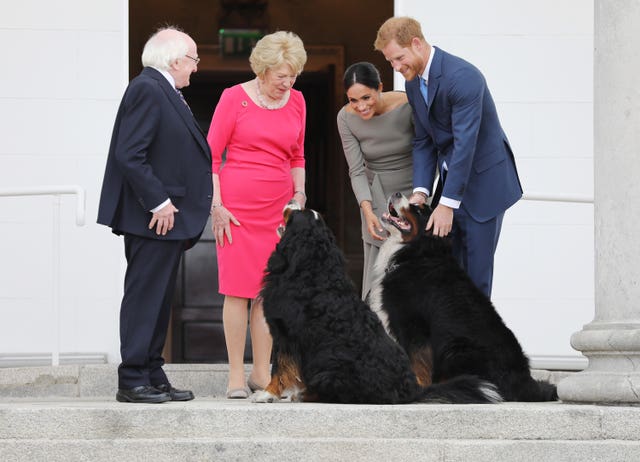 She carried a business-like tote and wore her hair in a neat bun.