London was awash with rainbows, glitter and love at this year's Pride parade.
More than one million people took to the streets for the annual event celebrating the LGBT community and promoting its rights.
Pride director Christopher Joell-Deshields said this year's parade was the most diverse.
"It's just a day to be proud of really – people are able to just come and be who they are and celebrate whatever they want," he added.
Around 30,000 people from 472 organisations took part in the march through the capital's centre.
Laks Mann, of Gaysians, marched with his friend Sasha McCarthy and her daughter Gabriella Morales, aged five.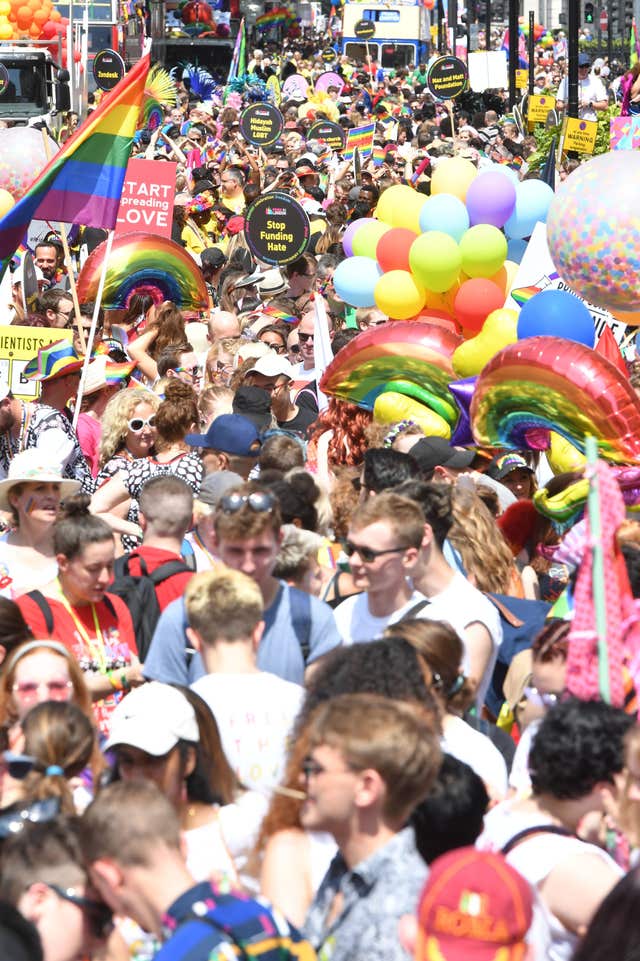 "We launched last year at Pride – I just felt that we needed to come together and have a unified voice."
There were shouts and cheers as the parade got under way with a huge rainbow flag in Regent Street.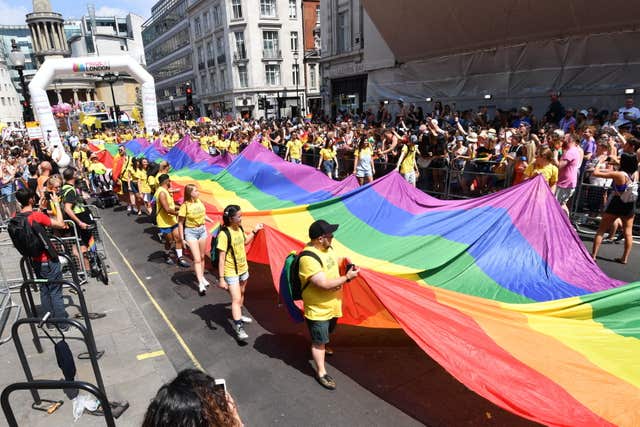 The event also coincides with the 70th anniversary of the NHS and a banner supporting the organisation took pride of place at the front of the march.
Alison Camps, co-chairwoman of Pride in London, said: "The NHS is more important to the LGBT community than ever.
"It's their 70th anniversary so we wanted to say happy birthday and acknowledge the amazing work they do."