Theresa May is pictured setting out the details of her plans for leaving the European Union as Brexiteer minister Penny Mordaunt watches on, arms crossed defensively.
Official pictures released from the Chequers gathering show the Prime Minister standing in front of her ministers and senior officials at the crunch meeting to thrash out the Brexit plans.
While she talks, Brexit Secretary David Davis can be seen staring at a folder full of notes, with his back to the Prime Minister.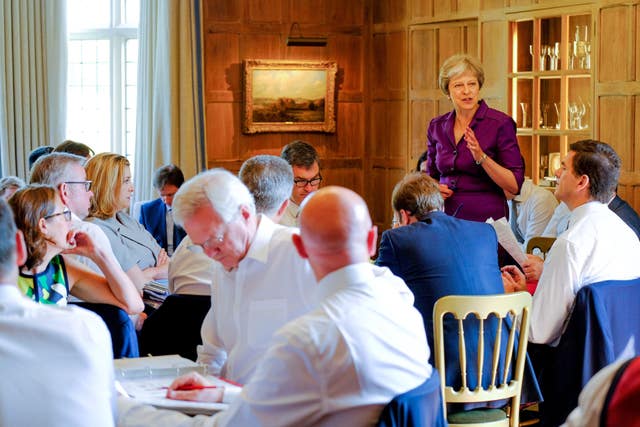 International Trade Secretary Liam Fox, like some of his colleagues wearing a full suit and tie despite the temperature, can be seen holding a cup and saucer while talking to Ms Mordaunt.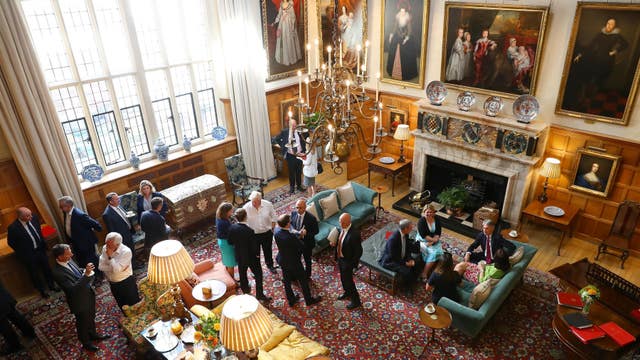 Foreign Secretary Boris Johnson, in shirt sleeves and tieless, stands with his arms folded, while under a group portrait of the children of Charles I, Chancellor Philip Hammond and Transport Secretary Chris Grayling are in an animated conversation.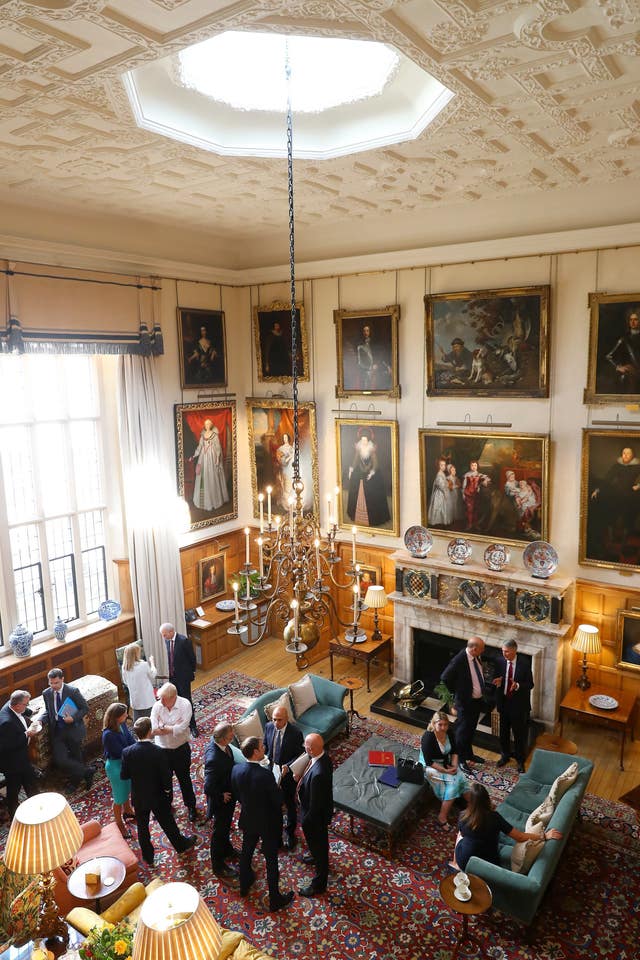 A buffet lunch consisted of BBQ chicken thighs, a "wheat-beets-squash" salad and feta, a Chequers estate new potato salad, estate-grown mixed leaves with summer tomato salad and pomegranate dressings.
For those with a sweet tooth, Chequers scones with clotted cream and estate strawberry jam, Graham's sticky tea loaf and a fruit platter were on offer.
A formal three-course dinner consisted of a starter of whisky and treacle-cured Scottish salmon smoked over whisky barrel chips, with homemade sourdough.
The main course was Oxfordshire beef fillet with crispy shin, baby leeks, turned estate potatoes and rich beef gravy.
This was followed by marmalade bread and butter pudding.