Optimism over England's chances at the World Cup is rising rapidly according to statistics from Twitter, with mentions of the phrase "it's coming home" increasing among social media users.
According to the social networking platform, the phrase has been used more than half a million times in the last 24 hours – having previously appeared 1.4 million times in the first 20 days of the tournament.
England defeated Colombia in their last-16 encounter on Tuesday night.
Figures released by Twitter revealed that online reaction to Gareth Southgate's team beating the South Americans on penalties peaked at 127,000 tweets per minute – at the moment Spurs midfielder Eric Dier scored the decisive penalty.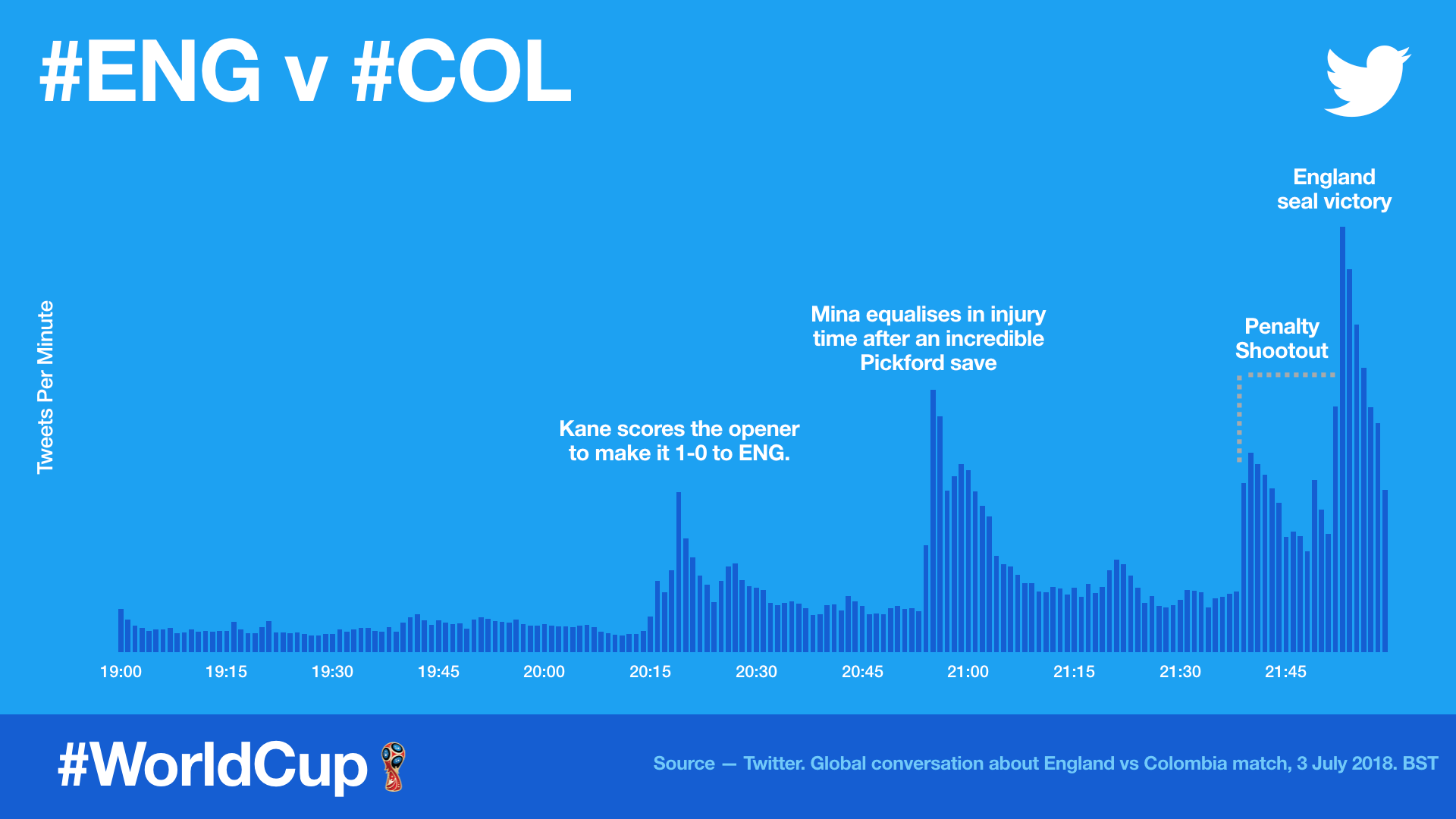 The two biggest spikes during the last-16 match came with the two goals – Kane's penalty to give England the lead early in the second half, and Yerry Mina's injury-time equaliser that sent the game to extra time and ultimately penalties.
The two goalscorers were also the most talked about players on the social media site during the game, with injured Colombian star James Rodriguez – who watched the game from the bench – in third.
Colombia keeper David Ospina and Spurs star Dier completed the top five.
England now travel to Samara to face Sweden in their first World Cup quarter-final since 2006.