Thousands of people celebrating the summer solstice were treated to a perfect sunrise at Stonehenge.
Those who observed the spectacle at the Neolithic Wiltshire monument cheered loudly as the sun glinted over the horizon at 4.52am.
On the longest day of the year, the sun rises behind the Heel Stone, the ancient entrance to the Stone Circle, and rays of sunlight are channelled into the centre of the monument.
It is believed that solstices have been celebrated at Stonehenge for thousands of years.
Up to 25,000 people were expected to travel to Stonehenge but English Heritage said only 9,500 turned up.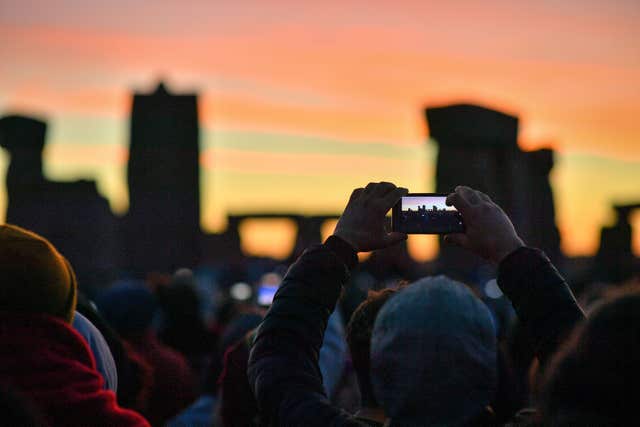 "It's a great opportunity for friends and families to come together and mark the longest day of the year, as people have done for thousands of years.
"There was a lovely, friendly atmosphere throughout, the sun shone, and dawn was met with loud cheers.
"Summer solstice at Stonehenge is a major operation and we couldn't do it without the support of our partners, especially Wiltshire Police and Wiltshire Council.
"We look forward to welcoming people to the summer solstice again next year."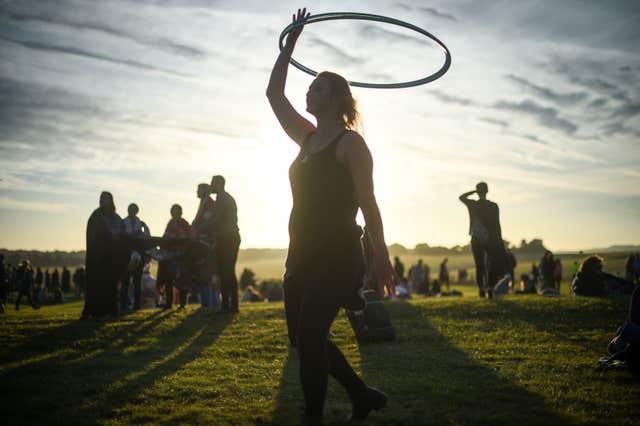 They were asked to share lifts or take public transport to reduce traffic and emissions.
Wiltshire Police were also on hand with armed officers as a precaution.
In 2017, around 13,000 people attended Stonehenge for the summer solstice. That figure was up on 2016, when 12,000 celebrated at the site.
However, a total of 23,000 descended on Stonehenge in 2015.
Attendance varies due to the day of the week the solstice falls on, as well as weather conditions and even football fixtures.