Sir Philip Green is awaiting a High Court judge's ruling over his bid to restrict the publication of a report by the accountancy watchdog on a BHS audit.
The Financial Reporting Council (FRC) last week handed a £10 million fine to PwC for its 2014 audit of BHS, which was sold by the businessman's Taveta Group for £1 ahead of its demise in 2016.
The FRC also sanctioned Steve Denison, the audit partner responsible, fined him £500,000 and banned him from performing audit work for 15 years.
However, the body has not yet published its findings and Sir Philip's holding company Taveta Investments applied to the High Court for an injunction on Thursday.
Mr Justice Nicklin told the court he will take time to consider his decision and deliver his judgment "as soon as possible".
Lawyers for the firm said it is not seeking a "blanket prohibition" but wants the FRC to redact parts of its report which "contain criticisms of the claimant, its directors and employees".
They argued that, if the injunction is not granted, a judicial review of the FRC's report sought by Taveta would be "pointless" as the "damage would be done".
The FRC's lawyers contend it should be allowed to publish its findings and argue that Taveta has no right to challenge the report.
The body has given an undertaking to Taveta that it will not publish the report before the judge's ruling.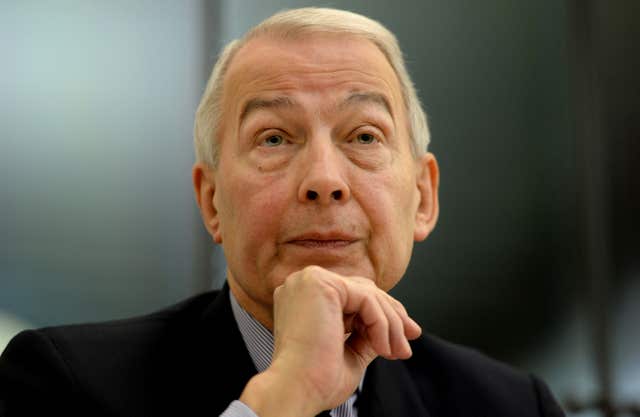 MPs ultimately called for Sir Philip's knighthood to be rescinded.
Mr Field, who branded Sir Philip the "unacceptable face of capitalism", was in court for the hearing.
He has been pressing the FRC to publish its findings on the discredited audit and wants to know what changes have been requested by Taveta.
Mr Field, who chairs the Work and Pensions Select Committee, wrote to both PwC and Mr Denison on Wednesday to ask for details about the audit.
He has asked PwC how many staff members worked on the audit, and whether any staff engaged in the work provided any other services to Sir Philip's Taveta Group.
Mr Field said the select committee now has a copy of the FRC's report and Parliament is being "gagged" as a result of Taveta's legal action.
Speaking outside court, he said: "What is not coming out here is that this attempt at the gagging order is also gagging Parliament, because with the court's permission the select committee has been given the report."
Referring to Sir Philip, he added: "I don't think he has shown enough contrition.
"Those pensions will not be paid in full and none of those 11,000 jobs will ever be recreated."