The MP for the Grenfell Tower neighbourhood has rued her lack of influence when residents were expressing fire safety concerns, saying: "I knew it could have been a risk."
Emma Dent Coad was elected to represent the Kensington seat just four days before the inferno last June, having "assiduously" followed the blog which predicted the blaze.
A year on from the disaster which left 72 dead, the Labour MP said she still spends up to half her "exhausting" working life dealing with the fallout.
Asked if she wished her career as an MP began earlier so she could have highlighted the safety fears of Grenfell residents, Ms Dent Coad told the Press Association: "Yes. I could have, yes.
"At the time, I didn't, apart from encouraging people and reading everything and despairing and commenting, I didn't really have much power in that debate at the time."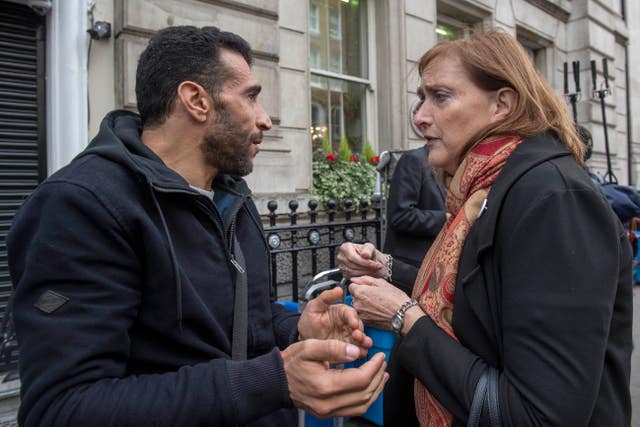 She said: "It's been really, really difficult the last year, but I accept the fact I was there and I felt it was intended that I was there, to get people through this.
"I go from my home to the station in the morning and I think three people stop me saying: 'Hello, how are you doing this week?' and 'We love you' and all that. I get that every single day. One time five people stopped me in about five minutes.
"They just say: 'Thank you for supporting us all the time', which is amazing, actually.
"I'm glad it's me, because people trust me."
She cut her teeth as a Labour councillor on the Tory-majority authority before becoming an MP, a position she is "very glad" to still hold.
The MP said: "What's happened in the past year has entrenched all my beliefs, all my perceptions of people.
"About the council and how they behave with people, I now feel I have evidence of their disdain.
"Maybe a feeling of vindication of everything that I had always thought. I've been proved to be right. I speak out but I do feel I was right.
"It's exhausting, but I'm very glad it's me here now."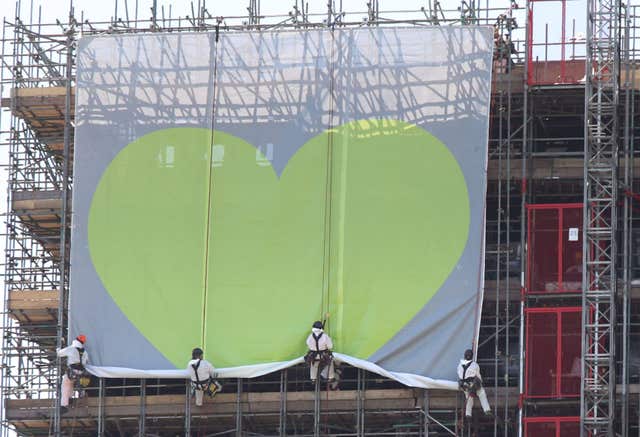 One tenant, Edward Daffarn, infamously wrote a blog predicting that "only a serious loss of life of KCTMO residents", likely a fire, would prompt proper scrutiny of the KCTMO's actions.
Reflecting on what she knew at the time, Ms Dent Coad said: "I had friends in the tower so I did know, I knew all about it, I read the Grenfell Action Group blog assiduously, I was very concerned.
"Of course it wasn't in my ward so there wasn't much I could do."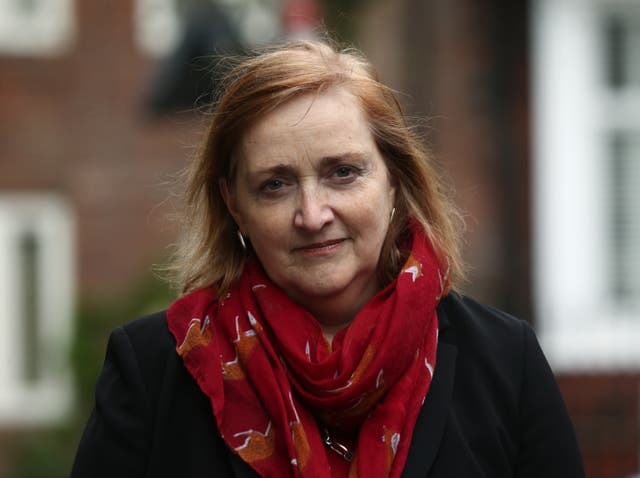 At nearby Trellick Tower, a debate had also raged about the attempted removal of fire-breaks between floors and poor quality of fire doors – both problems that blighted Grenfell Tower when the fire took hold.
Ms Dent Coad continued: "I was aware of fire issues in these tower blocks, but Trellick Tower I knew was safe. We didn't know all the issues in Grenfell and obviously we didn't know about the cladding.
"I knew it could have been a risk."
The Labour politician planned to spend her first year in office building bridges between communities in the wealthy south of the borough and the more deprived north.
Instead, she now uses between a third and half of her time working on the aftermath of the tragedy – assisted by case workers – and has 250 former residents on her "books".
She said: "If I outlive my usefulness and people get fed up with me, I'll go and do something else – but while I'm here, I'm unrelenting."