A member of the banned neo-Nazi group National Action plotted to murder an MP for "White Jihad", a court has heard.
Jack Renshaw, 23, of Skelmersdale, Lancashire, bought a 19inch long Gladius Machete to kill Labour's Rosie Cooper last summer.
Afterwards, he planned to take hostages to lure a police officer to the scene so he could kill her too, jurors heard.
He was given the blessing of National Action leader Christopher Lythgoe at a meeting in a Warrington pub, the Old Bailey heard.
Lythgoe allegedly told him: "Don't f*** it up."
The murderous scheme was foiled by disenchanted former National Action member Robbie Mullen who reported the threat to Hope Not Hate, jurors were told.
On the opening day of his trial, Renshaw pleaded guilty to preparing acts of terrorism as well as making a threat to kill Detective Constable Victoria Henderson.
But he denies being a member of National Action, along with Lythgoe and four other men.
Prosecutor Duncan Atkinson QC told jurors: "It is important to recognise from the outset that these defendants are not being prosecuted for their racist or neo-Nazi beliefs, however repulsive they may be, but for their participation in a banned organisation that sought actively through fear, intimidation and the threat of violence rather than through free speech and democracy to shape society."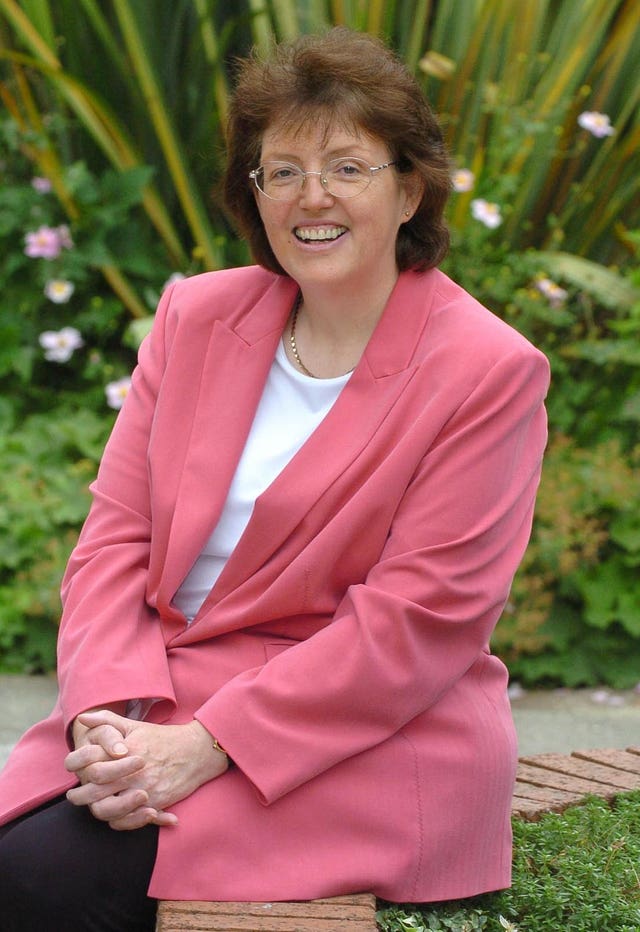 In the wake of its support for the murder of Labour MP Jo Cox, the organisation became the first extreme right-wing group to be proscribed since the Second World War.
Lythgoe allegedly resolved to continue National Action after the ban in December 2016, saying in an e-mail: "We are just shedding one skin for another."
Mr Atkinson said Renshaw's violent plan was hatched following his arrest in January last year on suspicion of stirring up racial hatred.
He was interviewed by Det Con Henderson about two anti-Semitic speeches in Blackpool and at the Yorkshire Forum for Nationalists in which he claimed "Hitler was right".
An analysis of his phone later revealed what police considered evidence of child sex offences and he was interviewed again by Det Con Henderson, jurors heard.
On July 1 last year, Renshaw unveiled the plot to National Action members at a meeting in the Friar Penketh, the court heard.
He allegedly revealed he had already bought a machete marketed as offering "19 inches of unprecedented piercing and slashing power at a bargain price".
Mr Atkinson said: "Renshaw's plan had a more sophisticated dimension in that its objective was not simply to make a political point, as he put it to kill for National Action and White Jihad, but to revenge himself on those he considered to be persecuting him and trying to send him to prison for a significant period.
"Renshaw explained that after killing Rosie Cooper MP, he would take some people hostage and would then demand of the police when they attended that DC Henderson come to the scene.
"His plan then would be to kill that officer who was, he said, his real target."
Lythgoe, 32, from Warrington, denies giving Renshaw permission to murder the West Lancashire MP on behalf of National Action on July 1 last year.
The pair – along with Garron Helm, 24, of Seaforth, Merseyside, Matthew Hankinson, 24, of Newton-le-Willows, Merseyside, Andrew Clarke, 33, and Michal Trubini, 35, both of Warrington – also deny membership of the banned far right group.
The court heard how Renshaw had made Twitter posts "dripping with hatred of Jews and other ethnic minorities".
Before the ban, Lythgoe had sent out emails about physical training in preparation for the "race war", demonstrations and the structure of the organisation, jurors heard.
A search of Hankinson's home uncovered the text of a National Action interview setting out its aim to "destroy the rot and disease wherever it is found", jurors heard.
Helm was pictured wearing a National Action skull mask in front of a Nazi banner and had a photograph of Adolf Hitler above his fireplace, the court heard.
Mr Atkinson said Mullen had become disillusioned with National Action before it was banned, particularly after the murder of Jo Cox.
In his presence, the defendants allegedly discussed Ms Cox's death, describing her as a traitor for supporting immigration.
Mullen contacted Hope Not Hate, which is dedicated to combating racism and right-wing extremism.
Jurors heard how Lythgoe informed organisers that National Action would continue in all but name four days before proscription.
He allegedly wrote: "All genuinely revolutionary movements in the past have needed to exist partly underground. These are exciting times."
After the ban in January last year, Lythgoe funded a new National Action gym and headquarters in Warrington, jurors heard.
The court was told about the three-and-a-half hour pub meeting nearby in which Renshaw told of his plan to kill Ms Cooper.
According Mr Mullen's account, Renshaw complained about the police investigation into him, saying they were trying to destroy his life.
If he was charged, he vowed to kill his local MP and Ms Henderson before committing "suicide by cop" by pretending to have an explosive vest on, jurors heard.
Renshaw allegedly said he would make a video for release after the attack, saying it was on behalf of National Action.
He also told how he had bought a machete, express delivery which was later found in a cupboard at his uncle's house.
During the meeting, Lythgoe suggested Renshaw should attack the Home Secretary instead of "nobody" Ms Cooper, it is claimed.
But Renshaw rejected the idea, saying the minister would be too well protected, jurors heard.
As Mr Mullen left the July 1 meeting, Renshaw gave him a hug and said he probably would not see him again.
Renshaw later posted on Facebook: "I'll laugh last but it may not be for the longest."
Mr Mullen tipped off Hope Not Hate and its director Nick Lowles passed on the information to Ruth Smeeth MP, who used to work for the charity.
Ms Smeeth immediately alerted Ms Cooper, who contacted police.