LGBT fans heading to Russia to cheer on the Three Lions have been warned to be cautious in public places and not display affection.
The Foreign Office travel advice warned that public attitudes are "less tolerant" than in the UK, while the Football Supporters' Federation (FSF) fan guide said the issue had been a "topic of taboo" for the authorities in the build up to the tournament.
While homosexuality is not illegal in the country, actions in recent years have given campaigners cause for concern. Moscow Pride was banned for 100 years in 2012 and in 2013 a law was passed banning the promotion of "non-traditional sexual relations" to under 18s.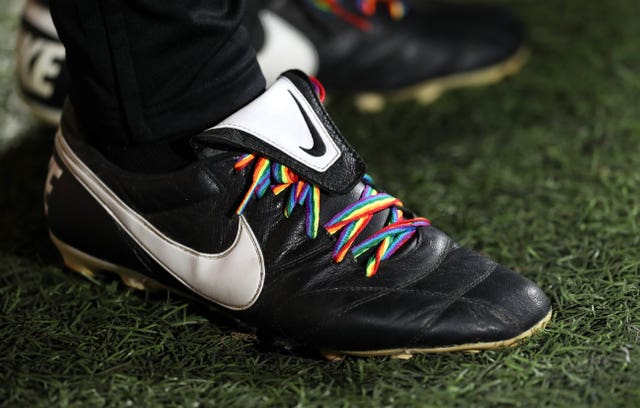 Russian LGBT activists have reportedly been detained for displaying the flag during demonstrations, the FSF said.
Fifa has suggested fans experiencing homophobia should report it to a representative of the governing body if their claims to police or stewards fall on deaf ears.
The Fifa disciplinary code has been updated to cover homophobia, meaning referees have the power to halt or abandon games if discriminatory behaviour persists.
The FSF said LGBT advocates in the UK recommend supporters contact fellow fans and also link up with the LGBT groups from English and Russian football clubs, such as CSKA Moscow.