The daughter of a Grenfell Tower victim has launched a scathing attack on the council for housing a "vulnerable, physically disabled and partially sighted pensioner" on the 18th floor of the block.
Nazanin Aghlani, daughter of Sakineh Afrasiabi, told the inquiry the housing allocation team at the Royal Borough of Kensington and Chelsea (RBKC) shared responsibility for her death.
The 65-year-old Iranian grandmother died in the fire with her sister Fatemeh, who had the poor fortune to visit on June 14 last year.
She was remembered for her strength in the face of adversity and quirky habits, which included regularly chatting to pigeons.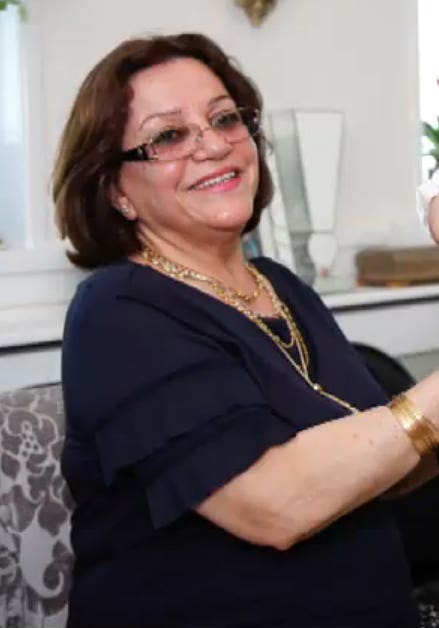 She first moved to the UK in 1997.
Ms Aghlani said: "As early as 2003, the RBKC housing department formally recognised and stated that due to my mum's disability and deteriorating health she should not be housed in a lifted property above the fourth floor.
"I emphasise that was in 2003. Fourth floor, because that was her human right to escape, the right every single person should have.
"After being refused many suitable properties, after 16 years of waiting, she was rehoused in 2016 into flat 151 on the 18th floor of Grenfell Tower.
"By this point, my mum was partially sighted and could only get around with the aid of a tri-walker.
"She was very upset by the new place, she hated it at first."
Despite this, she made great efforts to make the home her own, redecorating and filling it with furniture that was the envy of her neighbour.
She even kept a pair of binoculars so visitors could enjoy the views across London from her window.
A refurbishment of the block made life "very difficult", however, as her health had majorly deteriorated and movement was hard, her daughter said.
"The only thing she kept saying about flat 151 was that she wanted to put all her furniture into it and go back to Iran. It was a home she already wanted to get away from and I don't blame her.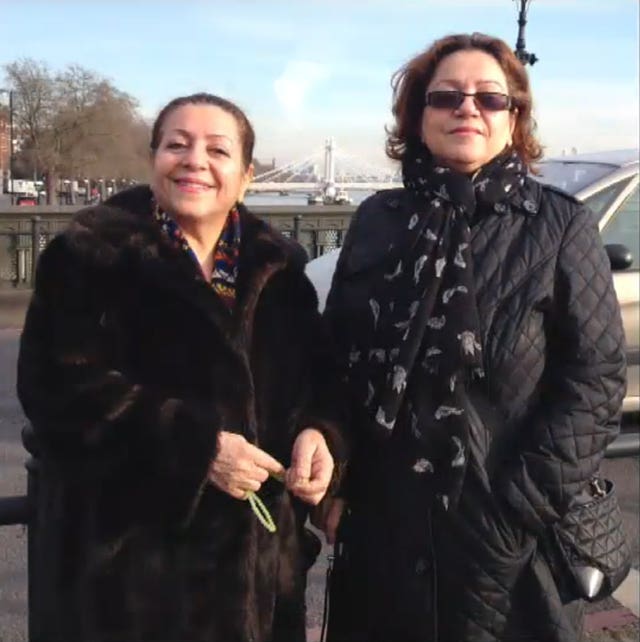 On her final night, Ms Afrasiabi cooked for her family at her flat before seeing them out to the lift, where she asked her daughter if she could kiss her grandson one last time.
Remembering what followed, Ms Aghlani then began a blistering attack on the local authority, saying: "With the fire at Grenfell, something in all of us died that night.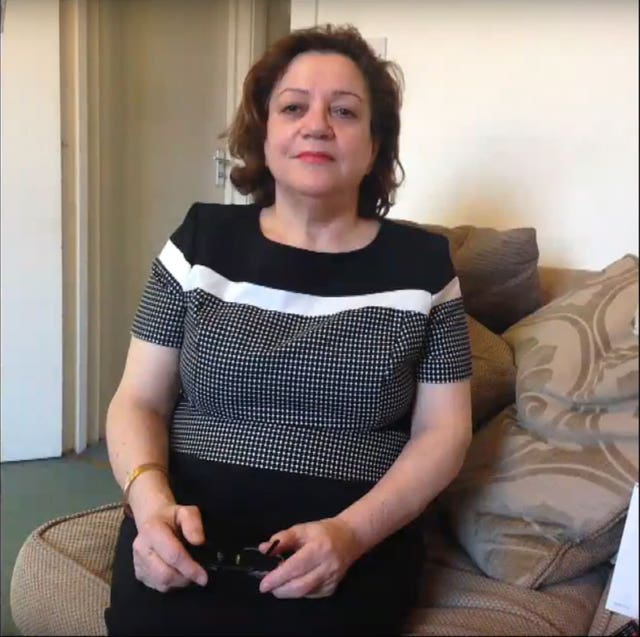 "The discrimination and failure in duty of care by the housing allocations team which resulted in a vulnerable, physically disabled and partially sighted pensioner being housed on the 18th floor of a tower block equally took the life of my mum.
"Our mum lost her life not only due to the fire that night, but to the corporate negligence of the very people who were to ensure her safety. The very people who said, years before, that she was not to be housed above the fourth floor of a lifted building.
"She couldn't go down 18 floors of stairs on a good day, let alone in a fire.
"Her human right to escape was denied even before the fire happened."
The charity and warmth Ms Afrasiabi displayed during her life was remembered fondly by her children at the inquiry.
Her son Sharok, in a poignant tribute, said her death had helped him to see what he had been searching for through years of studying religious and theological texts, the meaning of love.
"I think my mum, in one sentence, showed that. That night when she was burning, she told me not to come, trying to look out for me," he said.
"Even though she was being surrounded by fire and smoke, she told me not to come.
"In one sentence, she told me something that I couldn't find in any books, the meaning of love, unconditional love.
"If you want to look at the face of God, if you want to see what love is, if you are lucky enough to have your mother, just look at your mother, there she is, that's the meaning of love.
"Unconditional love can only come from your mother."