RBS shareholders have lashed out at executives over branch closures and its treatment of small business customers, while its departing finance chief said market turmoil could mean a delay to the Government's share sale.
Shareholders at its AGM on Wednesday urged bosses to further review or completely halt closures, with the bank having recently announced plans to close 162 branches across England and Wales.
It adds to 259 closures announced last autumn.
Chairman Howard Davies blamed the latest round of closures on its competition responsibilities linked to its £45 billion Government bailout during the financial crisis, having scrapped plans to sell off its Williams & Glyn network.
Instead, RBS is being forced to encourage SME customers to switch to other lenders in hopes of increasing competition.
"It would be difficult for customers to transfer or get them to transfer if their branches were still open," the chairman said.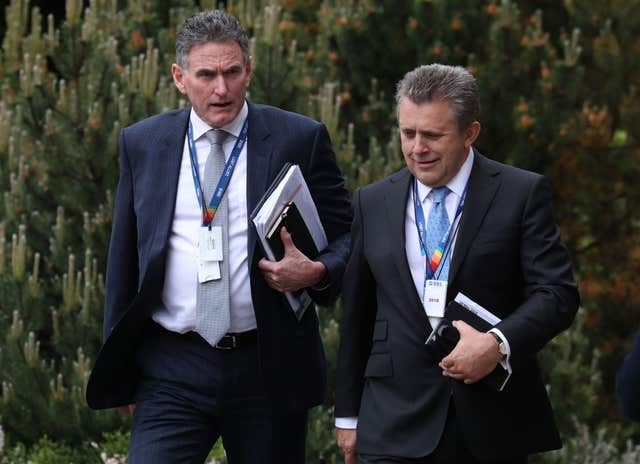 "I'm convinced that if we as a bank don't respond or put in place other alternative actions … this bank will continue to have difficulties."
It did not stop protesters from the Unite union from gathering outside the AGM in Edinburgh on Wednesday, with regional officer Lyn Turner batting away suggestions that changing banking behaviour was the cause of so many closures.
"This is purely about profit. They are turning their backs on local communities and local businesses."
Shareholders also vented anger over the company's mistreatment of small business at the hand of its now defunct turnaround unit, Global Restructuring Group (GRG), having been accused of pushing firms towards failure in the hopes of picking up assets on the cheap.
Gavin Palmer, who said he "only bought shares in RBS to sort you out and your bad practices" also pushed Mr McEwan on his apology over GRG, asking whether it would have been made if MPs on the Treasury Select Committee had not pushed so hard for the full report's release.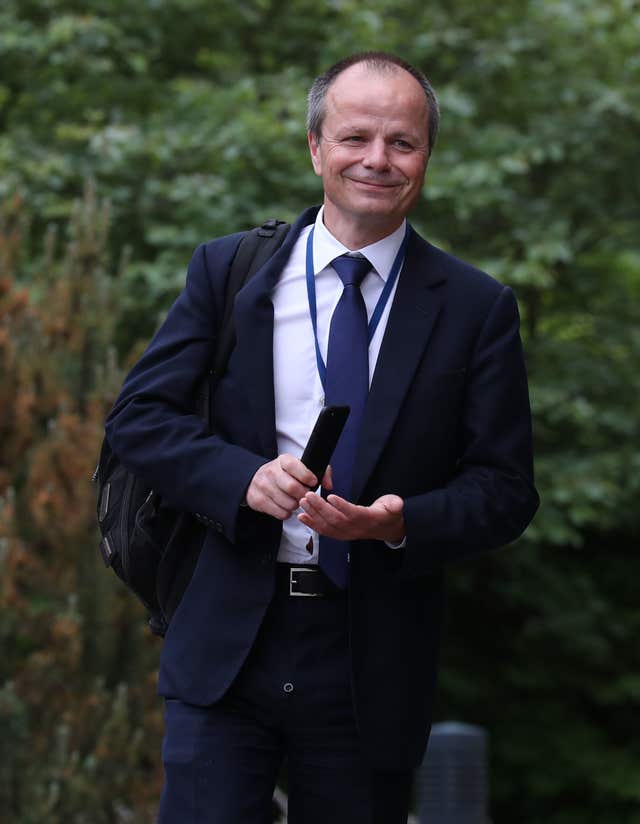 "Did you not listen to what people were saying at previous AGMs?" Mr Palmer asked.
"Did you not see (former chief executive) Mr (Stephen) Hester go bright red with shame as soon as GRG was mentioned?
"Did you not notice all the shareholders…complaining about the bad treatment in small business, medium, large, listed PLC's as well?"
Mr Davies replied that the board carried out its own review into the controversial division.
There is also speculation that the Government could very soon sell off as much as 10% of its 70.5% stake in RBS, having last year confirmed plans to offload £15 billion worth of shares by 2023.
"Obviously, when you look at what's been happening in the markets in the last few days with Spain and Italy and a significant sell-off in bank stocks, I would be surprised if now is an optimum time to sell stocks," he told reporters on the sidelines of the AGM in Edinburgh.
The Government is already facing a near-£26.2 billion loss on its holding, with the lender's shares languishing well below the average 502p share price paid during the crisis era bailout, at around 276p.
The bank unexpectedly issued a market update on Wednesday to announce Mr Stevenson's resignation just hours before the annual general meeting, saying he was set to "take up an opportunity elsewhere".
Mr Stevenson told reporters that it was the right time to move on to a new role.
"You've seen what we've done over the last four to five years – it's a very natural inflection point given the amount of stuff we've now cleaned up at the bank, so it's a very natural point to go off and do something else," he told reporters.
"I mean the bank's back in great shape, ready to be privatised, so I know people are always surprised by the news, but they really shouldn't be surprised by the trigger points that create the news."
Mr McEwan batted away questions over whether his own departure was imminent given the bank's progress over his five years at the helm.
"We're not finished yet, let me quite clearly say that," the chief executive said.