Hundreds of protesters have turned out to rallies across Ireland to express their anger after controversy over inaccurate cervical cancer screening tests.
Many women wore red and displayed signs at the Dublin demonstration after the scandal which has already seen the boss of Ireland's Health Service Executive (HSE) Tony O'Brien quit.
One of the women directly affected by the crisis, Emma Mhic Mhathuna, told protesters: "This is a chance for the Irish government to stand in front of us, Braveheart style, and say 'no more' to the daughters of Ireland."
The controversy was triggered by the case of Vicky Phelan, a terminally ill mother whose legal battle cast light on the issue.
Ms Phelan, a 43-year-old mother-of-two from County Limerick, settled a High Court action for 2.5 million euro after being incorrectly told in 2011 that her smear test had given a negative result for cancer.
While screening tests are not 100% accurate and there are acknowledged risks on the possibility of incorrect results, the fact the majority of the impacted patients were not told of the outcome of the audit prompted a wave of public anger.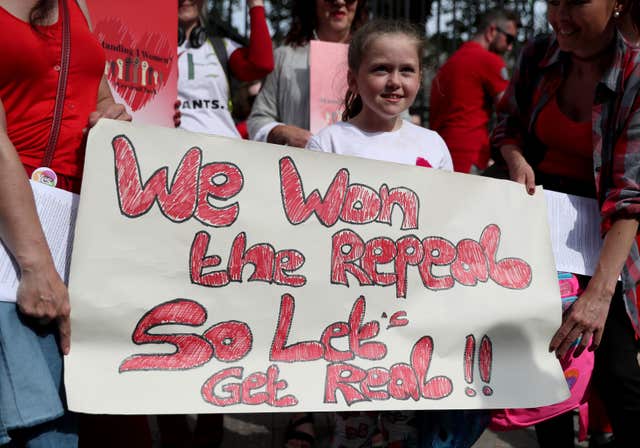 Ms Mhic Mhathuna, from County Kerry, has revealed she had been diagnosed with terminal cancer, five years after being told her smear tests were normal.
At the Dublin rally, she spoke about her ongoing legal battle at Dublin's forecourts in which she is asking the HSE to accept responsibility for her case.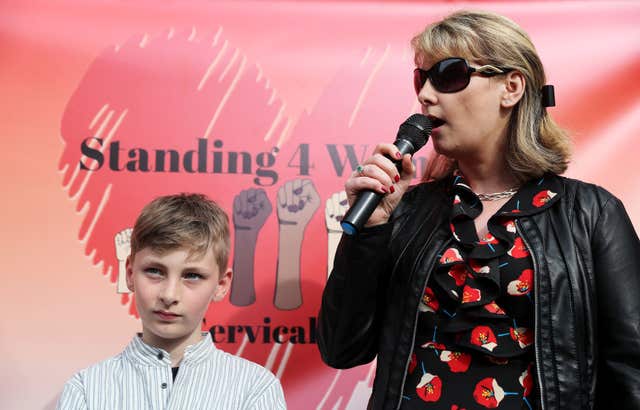 "We're on a 24-hour wait in the forecourts tomorrow to see if (the HSE) are going to take responsibility, so it's not only accountability it's responsibility."
The 37-year-old continued to criticise the Irish government and said: "I have been ripped apart by (the reactions of) my five children… and I'm actually not going to die because I will not die leaving this country in unsafe hands.
"This is not a political movement… but Fine Gael, you need to go. Time and time again you let us down and we're sick of the lies.
"He (Taoiseach Leo Varadkar) has 24 hours to tell the HSE who he's supposed to be in control over that they were wrong and to get me out of the spider's web in the forecourts so I can go home and have fun with my children like I'm entitled to do."
The protest ended with a minute's silence to remember the 18 women who had died after smear test errors.