The royal wedding was a hit with TV viewers – smashing records for the year so far.
Prince Harry and Meghan's big day was watched by a peak of 13.1 million, just after 1pm, on BBC1, making it the biggest peak figure so far in 2018, the broadcaster said.
Its coverage, led by Kirsty Young, Huw Edwards and Dermot O'Leary, beat ITV's, which peaked at 3.6 million around an hour later at 2pm.
The combined average audience, for BBC and ITV, was around 11 million.
The Duke and Duchess of Cambridge's wedding in 2011 enjoyed a higher combined audience of 17.6 million, according to consolidated figures, but that number included people watching on catch-up.
Charles and Diana's wedding was watched by more than 28 million in 1981.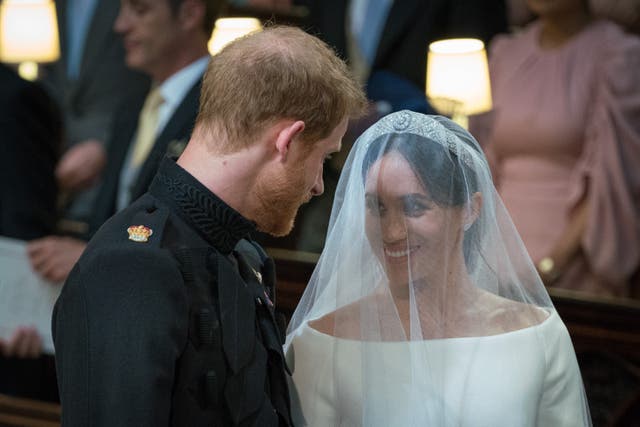 On ITV, coverage – which was fronted by Phillip Schofield and Julie Etchingham – averaged 2.5 million viewers (18.6% share) between 9.25am and 3pm.
On BBC1, the FA Cup final averaged 6.7 million viewers and peaked at 8.7 million.
Charlotte Moore, director of BBC content, said: "BBC1 brought the nation together in their millions for a super Saturday to remember, combining the royal wedding, with a peak audience of 13.1 million viewers, and the FA Cup Final."