A report on building regulations after the Grenfell Tower tragedy will call for "a wholesale culture change" on fire safety.
However, the report by Dame Judith Hackitt will stop short of calling for an outright ban on the flammable cladding blamed for the spread of the fire which broke out on the fourth floor of the west London tower block.
Some 71 people died in the blaze on June 14 last year.
Dame Judith said her report will call for greater clarity and tighter policing of guidance already in place, which says cladding must be made of material of limited combustibility.
Speaking to the BBC Radio 4 Today programme ahead of the publication of the report by the Independent Review of Building Regulations and Fire Safety, Dame Judith said: "We need to put in place a new regulatory framework that holds people to account and makes them responsible."
Dame Judith said her proposals will establish "a very strong and robust system which I am absolutely clear would have prevented the type of materials that were used at Grenfell Tower from getting onto the building in the first place."
"It is clear from Grenfell and from the other tests that have been done that despite the guidance currently saying that, people were putting other materials up, so I don't think a ban will work."
The report will call for "tougher sanctions" for breaches of fire safety regulations as part of "a much stronger regulatory regime for high-rise buildings that recognises that there is an inherently high level of risk involved", said Dame Judith.
She said: "My investigation has determined that there are people out there taking short cuts, cutting costs and not taking responsibility for building buildings that are safe to live in.
"The cultural change is absolutely fundamental. People need to take responsibility for the decisions they are making, they need to take responsibility for complying with the requirements."
The Royal Institute of British Architects (Riba) last month told the Government that it was concerned the review will not deliver the key changes it says are needed to protect the public.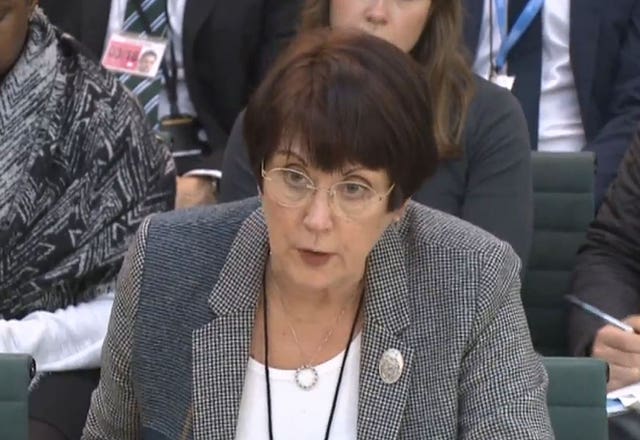 Cladding fuelled the spread of the fire and a subsequent safety operation identified hundreds more buildings with similar set-ups.
Theresa May announced on Wednesday the Government will fully fund the removal and replacement of dangerous cladding materials from tower blocks by councils and housing associations.
The work is expected to cost about £400 million and will cover removal and replacement of cladding at 158 high-rise blocks in the social sector in England.
Dame Judith, an engineer who chaired the Health and Safety Executive for nearly a decade, told Today that she "absolutely recognised the level of concern and distress" felt by Grenfell survivors and residents of similar tower blocks around the country.
She said: "I would hope that when they see the content of my report and when they read all of the changes that I want to make to this system to make it more robust, that they will recognise that it is about more than simply issuing a ban on certain materials.
"Cladding is one issue. There are many other features, many other short cuts out there that could result in other disasters in the future which we need to address as part of this. It needs a whole-system change."
Shahin Sadafi, chair of the Grenfell United survivors group, told Today it was "very disappointing" that the report appears not to include an outright ban on flammable cladding.
"The report is so important to us," he said. "When we met Dame Judith, we  looked her in the eye and we asked her – among other things – to ban dangerous cladding.
"Today we want her to look us in the eye and and tell us that these dangerous materials will never be used again.
"What keeps us awake at night is knowing that there are schools, hospitals and homes that have this cladding on them. People are not safe in their homes. The cladding needs to be taken down immediately."
He added: "This is an industry that has put profit above people's safety. When they rewrite these regulations it must be by people who put safety first, and there must be consequences if these are not followed."