An Army recruit was "let down" by a number of people before he died from gunshot wounds at Deepcut Barracks, an inquest has heard.
Private Sean Benton, 20, was found with five bullets in his chest in June 1995, shortly after he had been told he was to be discharged from the Army.
An initial inquest found he killed himself, but his family have campaigned for years for a full investigation into his death amid allegations of bullying.
Members of the family arrived at the Old Bailey to hear closing submissions before Coroner Peter Rook QC who is due to record his verdict in June.
Their lawyer, Paul Greaney QC, told the court: "Sean was let down by a number of people and or by the system."
He called for "clear and definitive conclusions" on the circumstances leading up to Pte Benton's death.
He said it was "uncontroversial" that suicide should be considered but suggested that "neglect" also played a part.
Non commissioned officers (NCOs) and officers were or should have been aware of Pte Benton's deteriorating state, he said.
Mr Greaney told the coroner: "They should have known he was being seriously bullied and abused and you would be entitled to conclude such persons were responsible for his bullying."
A number of NCOs stopped Pte Benton from getting hold of a weapon so the risk was acknowledged, he said.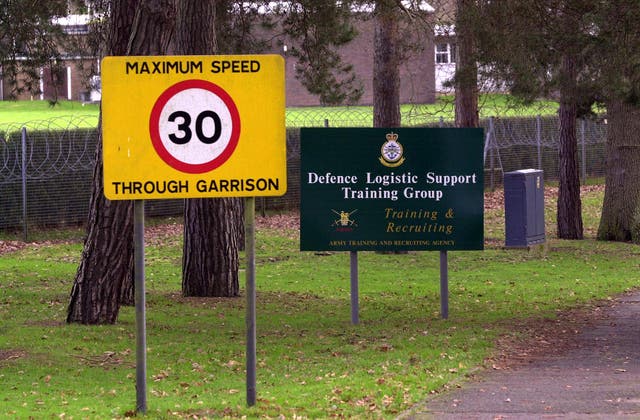 Mr Greaney asserted officers should have known he posed a "risk of harm" in the days leading up to his imminent discharge and barred him from having a gun.
Yet on the day he died, a guard was not told that Pte Benton was not on guard duty and should not have had access to a weapon, he said.
Such a "simple step" would have prevented his death, the court heard.
Mr Greaney said: "All these failures have a direct causal connection to Sean's death. If they had not occurred, Sean would not have had access to a weapon to shoot himself."
He raised the failure to identify the risk of self harm or suicide and a failure to take steps to provide care and support.
He called for a narrative conclusion to look at all the causes behind his death in the public interest as well as for the sake of the family.