Sinn Fein has won a mandate to end the DUP's "blockage" on a return to Stormont powersharing after a "stunning" Westminster by-election victory, leader Mary Lou McDonald said.
Orfhlaith Begley, 26, declared herself a history maker as she became the first woman elected as West Tyrone MP.
The political newcomer comfortably held on to a seat relinquished by party colleague Barry McElduff when he quit amid a furore over a controversial social media post.
The solicitor from the Co Tyrone village of Carrickmore secured an almost 8,000 majority in the parliamentary by-election, ahead of second placed Democratic Unionist Thomas Buchanan, though Sinn Fein's percentage of the vote did drop from more than 50% in last year's general election to 47%.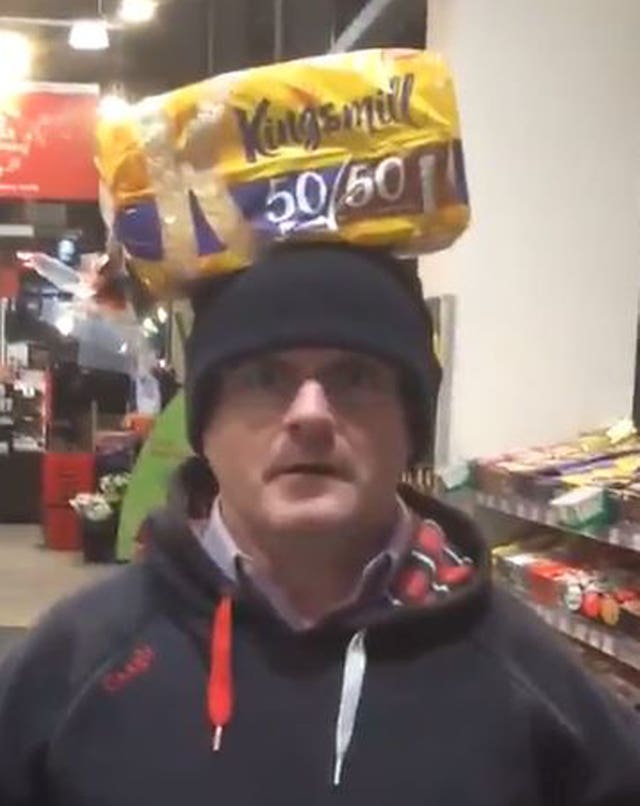 Abstentionist MP Ms Begley noted that her victory, secured with 16,346 votes, came in the centenary year of the first woman MP elected to Westminster, the Irish nationalist Countess Markievicz.
"This is the first female MP for West Tyrone you are looking at," she told cheering supporters inside the count centre in Omagh, among them Sinn Fein president Ms McDonald and vice president Michelle O'Neill.
"So today we have made history, we are the history makers and we will continue to be."
Mr McElduff resigned as MP for the area in January, 10 days after a controversy flared when he posted a video of himself with a Kingsmill-branded loaf on his head on the anniversary of the notorious Kingsmill massacre.
He insisted the video was not an intentional reference to the 1976 sectarian murders of 10 Protestant workmen by republican paramilitaries near the Co Armagh village of Kingsmill, but he acknowledged it had caused hurt and offence to victims' families.
Ms McDonald said: "This election was the first time the people have been to the polls since the DUP walked away from the draft agreement and collapsed the talks process.
"The people have given their verdict on that and it is a huge endorsement for genuine powersharing based on rights, equality and respect for all.
"The DUP should now end their blockage on a return to powersharing and if they refuse, there is an onus on the two governments to urgently convene the British Irish Intergovernmental Conference to resolve the equality and rights issues at the heart of the crisis."
Efforts to resurrect powersharing institutions suspended for more than a year have collapsed in acrimony between the DUP and Sinn Fein.
Mr Buchanan said he was disappointed after the poll.
"I am pleased that the gap between Sinn Fein and the DUP in the constituency has been narrowed from the last election," he said.
"The DUP is clearly the voice of unionism in West Tyrone and this result represents the second highest vote share ever for the party."