The mother of murdered toddler James Bulger has said she does not want the new identities of his killers to be released because she does not want "blood on my hands".
Jon Venables and Robert Thompson have been living anonymously with new identities since being released from a life sentence for the kidnap, torture and murder of two-year-old James 25 years ago when they were aged 10.
James's father and uncle have launched a legal challenge against Venables keeping his lifelong anonymity as he has since been convicted twice, most recently in February.
But James's mother Denise Fergus fears it could mean "people will be looking out for them".
"They had better lives, in my opinion, when they killed James. They got everything they asked for:  bedrooms, they could choose the bedding, the curtains, the carpets, they probably never had that at home.
"But to this day, I've always said, I don't want them dead, because I don't want blood on my hands. I don't agree with killing someone.
"I just think that all I've ever wanted was justice for James and getting that justice would be them two going from young offenders to a proper prison and spend proper time in there."
Venables and Thompson were granted lifelong anonymity by a High Court judge.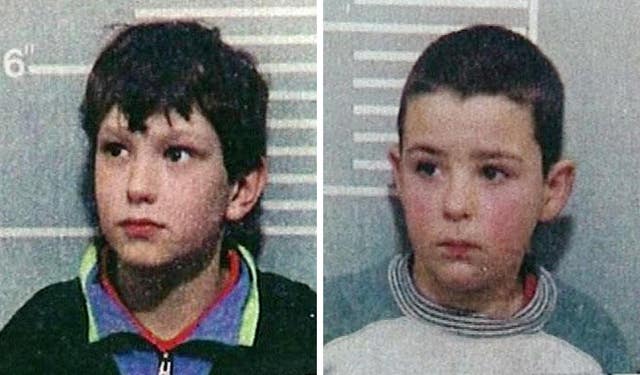 Details of their application were aired at the High Court for the first time at a hearing in London on Tuesday.
Solicitor-advocate Robin Makin, representing the father and uncle, said the injunction was granted on the basis that Venables was rehabilitated and would not reoffend.
But he has since been convicted and sent back to jail over indecent images of children.
In February, he was jailed for three years and four months after admitting surfing the dark web for extreme child abuse images and possessing a "sickening" paedophile manual.
He was charged after police found more than 1,000 indecent images on his computer.
It was the second time he had been caught with such images and when he was arrested he told police he was plagued by "stupid urges".
Ms Fergus, who is not part of the High Court case, said she needs to be kept up to date with what Thompson and Venables do.
She told BBC Radio 5 live: "At the end of the day I don't want anyone else to die the way James died, by their hands.
"We know where Venables is now. We don't know where Thompson is. 
"We don't know what he's up to, we don't know what he's done over the years. We don't know if he's broken the law again, and unless it's something really serious like Venables, we're not going to get to know."