Under-fire Barclays boss Jes Staley has received the backing of an influential shareholder advisory group, despite lingering "concerns" over a misconduct probe.
Institutional Shareholder Services (ISS) has recommended that investors vote in favour of Mr Staley's re-election at the forthcoming annual general meeting (AGM), "even though it is not without concern for shareholders".
It cited Mr Staley's attempt to identify a whistleblower, which prompted a probe by the Financial Conduct Authority and Prudential Regulation Authority in spring 2017.
The bank's processes were also placed under investigation as a result.
However, ISS said its backing for Mr Staley was "warranted" given that both the company and chief executive continued to co-operate with authorities and that the bank has strengthened its whistleblowing programme.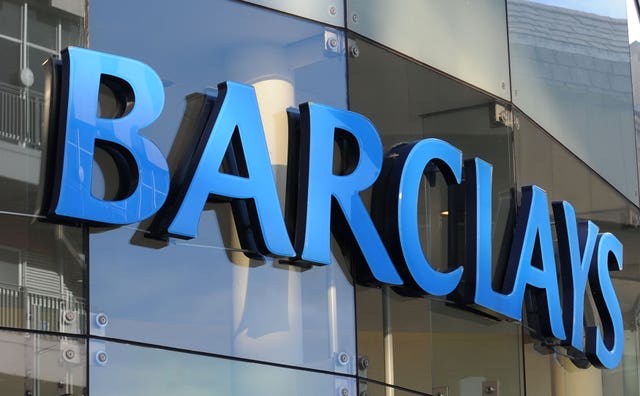 Barclays declined to comment.
Mr Staley's misconduct was the focus of last year's AGM when shareholders fired a warning shot at the banking chief, with more than 16% of votes cast failing to back his re-election.
Nearly 14% abstained and 2.4% voted against – even as Mr Staley issued an apology to shareholders at the meeting.
ISS recommended shareholders abstain ahead of last year's vote.
Attention has also turned again to the boss of Barclays' ringfenced retail bank, Sir Ian Cheshire, who faced criticism over the number of directorships he held outside the bank last year, resulting in 11.7% of votes cast against his appointment.
While Mr Cheshire still serves as chairman of Debenhams, Menhaden Capital and Maisons Du Monde, he has since stepped down from a senior independent director role at Whitbread.
"Although his external time commitments may remain concerning to some shareholders, he has taken a positive step to reduce them by stepping down from one of his non-executive positions," ISS said, having also backed his re-election at the AGM scheduled for May 1 in London.
The ISS report comes as Barclays makes headlines for having attracted a new activist investor, raising the prospect of pressure being put on the bank's board.
It is understood that Mr Bramson, who has a track record of corporate activism, has met Barclays representatives, although he is yet to lay down any specific demands.
Recent reports suggest the investor is seeking higher returns from the investment bank and looking for bigger payouts for shareholders.
Barclays confirmed in February that it had swung to a bottom-line loss of nearly £2 billion for 2017, after a string of hefty charges, including US President Donald Trump's corporate tax changes and a hit from the collapse of Carillion.
Pre-tax profits rose 10% to £5.3 billion for 2017, but it reported an after-tax loss of £1.9 billion against profits of £1.6 billion in 2016.
It was pushed into the red by £2.5 billion in previously-announced losses from the sale of Barclays Africa Group and a £901 million charge from the US president's January 1 corporate tax changes, as well as a £127 million blow in the fourth quarter from failed outsourcing giant Carillion.
Barclays has since reached a two billion US dollar (£1.4 billion) settlement with the US Department of Justice (DOJ) relating to the sale of mortgage-backed securities in the lead-up to the financial crisis, but said it still plans to pay a 6.5p dividend to shareholders for 2018.